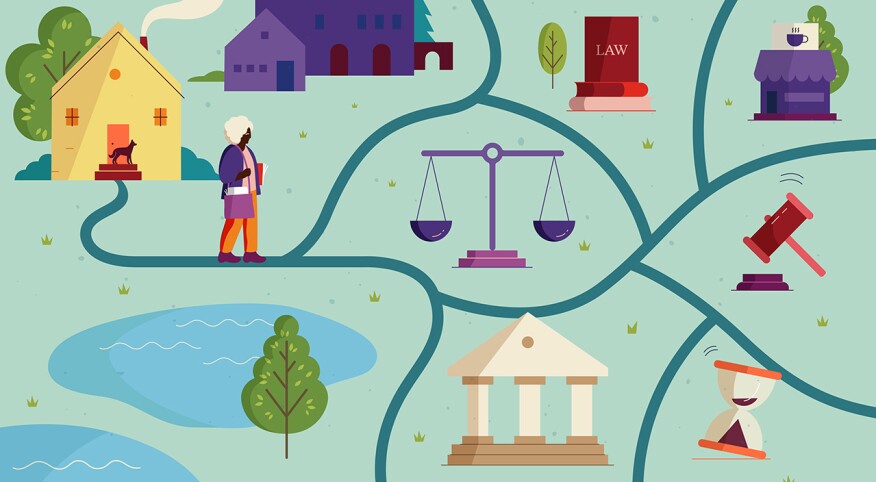 When you or a loved one is facing legal issues, knowing where to turn or how to begin can be challenging. And when income and other resources are limited, it can be even more difficult. Fortunately, many national, state and local programs address this concern for seniors, low-income individuals and other vulnerable populations by providing free or low-cost legal assistance.

AARP, headquartered in Washington DC, has one such program serving District of Columbia residents. For nearly 50 years, AARP's Legal Counsel for the Elderly (LCE) has championed the dignity and rights of Washington, D.C. elders by providing free legal and social work services to those in need. Through the organization's staff and more than 600 volunteers their work addresses the most important aspects of an older adult's life, including housing, economic security, self-determination, and health and safety. LCE also houses the Office of the DC Long-Term Care Ombudsman which advocates on behalf of residents in long-term care facilities. Additionally, eligible DC residents can obtain free legal advice and referrals by calling its Legal Hotline at 202-434-2120.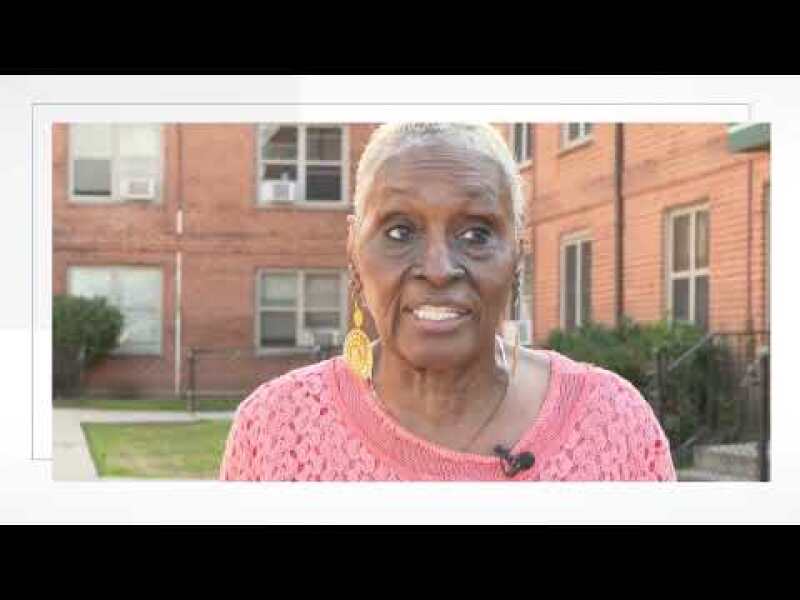 Legal Counsel for the Elderly
Other programs, offered through nonprofit, government and community initiatives, tackle legal concerns related to housing, health, income, wills, consumer protection, abuse and more. Available assistance varies between programs but ranges from legal advice to representation in civil court. When searching for legal help for a loved one or yourself, be sure you understand each program's terms.


Find help with your legal problem close to home
1. Legal Services Corporation

Legal Services Corporation (LSC) is a non-profit organization that funds 131 legal aid programs nationwide. Through legal aid, low-income seniors and others can receive free and low-cost legal assistance with civil matters such as evictions, foreclosures and family matters. Individuals must have household incomes at or below 125% of the federal poverty guidelines to qualify for legal services. However, each legal aid provider operates independently and may assist seniors with higher incomes.
Contact Legal Services Corporation

2. National Consumer Law Center

The National Consumer Law Center (NCLC) advocates for consumers by supporting lawyers and working with lawmakers to ensure fair treatment of seniors, low-income individuals and other groups. The agency doesn't offer legal services directly to consumers but provides resources for connecting with legal aid lawyers and additional legal assistance. The NCLC also produces consumer-friendly guides and other written resources on foreclosure, bankruptcy, unpaid taxes, medical debt and other concerns.
Contact the National Consumer Law Center
● Email: consumerlaw@nclc.org
● Phone: 617-542-8010

3. Eldercare Locator

The Administration on Aging, a part of the U.S. Department of Health and Human Services, maintains a national database of senior services available on the county, state and local levels. Enter your zip code or city and state into the Eldercare Locator to connect to state and local agencies on aging and services from community organizations, including legal assistance. In addition to the online database, seniors and caregivers can call the agency's hotline.
Find Eldercare in your area
● Email: eldercarelocator@n4a.org
● Call or Text: 1-800-677-1116

4. LawHelp

A part of the non-profit organization Pro Bono Net, LawHelp assists individuals in navigating the legal system. The program provides referrals to non-profit legal aid organizations and produces free legal rights guides, court forms and self-advocacy resources. LawHelp includes a network of state-based LawHelp databases; when you search for assistance, you'll be connected to the LawHelp website for your state or another legal help provider in your area.
Contact LawHelp

5. American Bar Association

The American Bar Association (ABA) maintains a Pro Bono Resource Directory that connects consumers to free legal help organizations in their state and a directory of Law School Pro Bono and Public Interest Programs. Consumers can filter the Pro Bono Resource Directory by the area of law needed, for example, elder, real estate, health, wills, etc. Organizations include legal aid programs and non-federally funded pro bono programs. Additionally, ABA runs Free Legal Answers, an online program through which qualifying low-income clients can get legal questions answered by volunteer lawyers.
Contact the American Bar Association
● ABA Pro Bono Resource Directory
● ABA Free Legal Answers
● Directory of Law School Public Interest and Pro Bono Programs

6. National Disability Rights Network

Individuals with disabilities can access legal services and resources through the National Disability Rights Network (NDRN). The non-profit organization connects individuals to federally mandated agencies that provide advocacy services and assistance to people with disabilities.
Find the NDRN Member Agency in your state

7. State agencies

In addition to national programs and organizations, state governments are an excellent resource for finding state-based and local legal help. Each state government website lists internal agencies related to consumer protection, elder care and human services, which can point individuals to government and community resources for legal assistance.
Find your state government website
Find your state attorney general

8. LawHelp Interactive

A service from Pro Bono Net, LawHelp Interactive (LHI) assists individuals with completing legal forms for free. The program provides state-specific documents for guardianship, foreclosure, eviction, divorce and more. LHI guides users through filling the forms out by asking interview-style questions and provides suggestions for the next steps once the documents are complete. Note: LHI does not operate in every state, and available forms vary by area.
Contact LawHelp Interactive

9. Employee Benefits

Some employers offer legal services to employees and eligible family members within their benefits package. If you're unsure if you have this benefit, reach out to your employer's HR department.

10. Your local library

Some state bar associations and non-profits offer "Lawyers in Libraries" or similar programs through which patrons can get legal advice and ask questions for free. Check with your local library or state bar association to see if such a program is available.