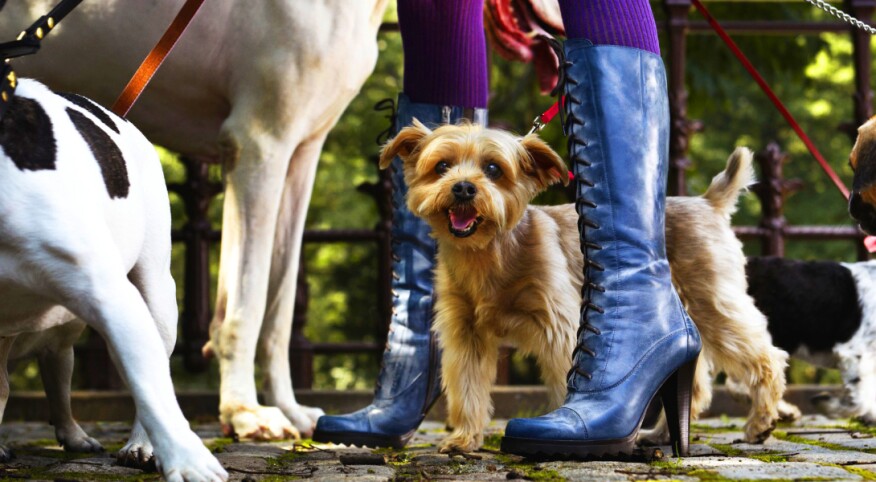 I've always wanted to make an extra buck, especially since a recent layoff forced me to rethink how I earn a living. Yet working for one check wasn't appealing anymore. Between the long hours and multitasking ad nauseam as an editor, I was tired of being tired.

Instead, I found multiple side gigs writing and editing. And guess what? I'm not the only one cashing in on the gig economy. An October 2017 survey for GoDaddy found that 50 percent of millennials and 25 percent of boomers have a side hustle. Think you might want to join us? Follow these insights from some side hustling sisters and never be cash-strapped again.

Do you want a fast buck and flexibility? Pick up digitally-dispatched gigs via a mobile platform like Fiverr, Care, Task Rabbit and Upwork.

"I always walked my German Shepherd mix along bike trails and through parks," says Esther Cunningham, 64, of Sacramento, Calif. "When my daughter suggested I could make money at Rover walking other people's dogs, I jumped at the chance."

While you don't have to hunt for customers, expect the platform to take a cut. "I see it as covering administrative costs," says Cunningham, who will make around $17,000 dog walking this year.

Another flexible way to make quick cash: Sell products online via your own website or a site such as Etsy.com. "You can make money in your sleep," says makeup artist Dena Williams, 34, of Atlanta, who created her own cosmetics line Lure Cosmetics and offers the products on her website.

Do you want to get paid for your know-how? Start charging people for what you currently do for free.

"If people are always coming to you for advice in a particular subject, ask yourself if teaching the subject matter could become a stream of revenue," says Genevieve Ascencio, 38, a career consultant in New York. After accepting invites from college students and career-switchers to pick her brain on how to get ahead at work, the vice president at a global communications company launched her side hustle this spring. "I conduct webinars three to four times a year and work with about six clients a month," says Ascencio, who also sells career toolkits for $39. Her sideline income fluctuates between $250 and $700 per month.

Other skills that can be turned into an income stream include cooking, organizing, braiding, basket making and styling. One sister who works as a registered nurse parlayed her medical background into a new hustle as an Herbalife health coach. "As a nurse, I can assess what people say and don't say, which helps me to understand the client's issues and concerns," says LaKenya Linton, 39, of Mantua, N.J.

Do you want to explore a passion? Create a side hustle to monetize your efforts.

That's what Lynya Floyd, 42, a New York-based magazine health editor, did when she started a side hustle as a life coach. "I wanted to gain experience in a new industry while pursuing a passion and making extra money," she explains.

You may need training to get started. Floyd became nationally certified as a health and wellness coach at Duke Integrative Medicine in November 2017. She now earns about $10,000 a year from her coaching clients.

Ask friends and family to help spread the word, but don't give in to requests for a hookup. "Know your worth!" says Shynell Jones, a 44-year-old plus-sized fashionista who turned her love for shopping into a personal shopping side hustle. If you are passionate about your hustle and taking time away from your family to serve others, don't be afraid to get paid.