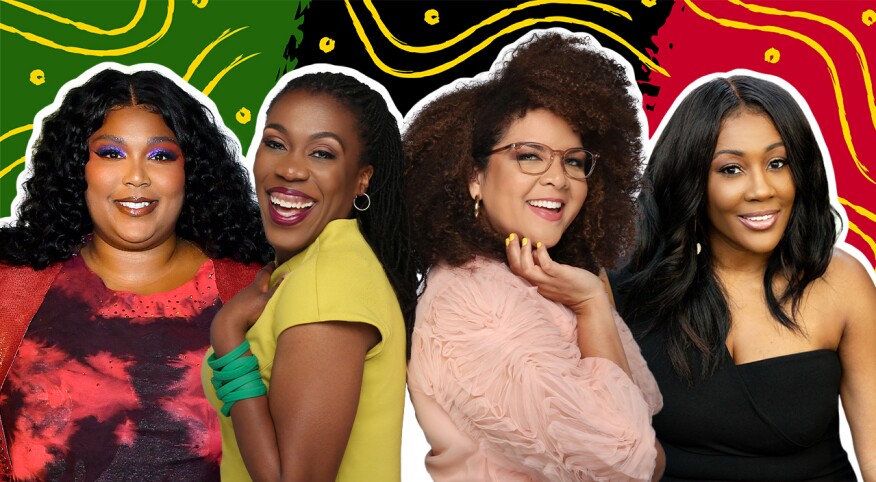 As both Juneteenth and July 4 draw near, we are reminded of our history and long struggles for freedom. Every generation must build on the struggles of previous ones to move us all forward. Let the work of these powerful Black women inspire you to get involved.


Safeguarding our financial security
Mandi Woodruff and Tiffany "The Budgetnista" Aliche, podcast hosts, Brown Ambition
Black women earned 70 cents for every dollar earned by white men in 2022, according to the Pew Research Center. Black Women's Equal Pay Day falls on July 27 – a date that acknowledges the additional workdays it would take for us to catch up to white, non-Hispanic men. If we were paid fairly, instead of just working harder, we could pay off more debt, save more for retirement and get closer to our dreams. Weekly finance podcast Brown Ambition has more than 5 million downloads. Topics have ranged from how to pay off credit card debt to splitting finances with a partner who earns less. Woodruff and Aliche earned recognition as one of the best financial podcasts by Forbes, Fast Company and Business Insider. "If you are not being paid fairly at work because you're a Black woman, at least I can teach you how to take that money and make more of it elsewhere," Aliche said in an interview with Money.



Advocating rest as resistance
Tricia Hersey, founder, The Nap Ministry

Black women know we have to work twice as hard at our jobs and also often juggle child-rearing with community involvement. But The Nap Ministry Founder Tricia Hersey has declared that "rest is resistance" to the "grind culture" that keeps us from healing. Since 2016, Hersey has provided opportunities for communal rest in spaces such as parks, yoga studios and conferences. She also offers workshops, lectures, coaching, a Resurrect Rest School and a Rest Temple based in Atlanta. Her first book, Rest Is Resistance: A Manifesto, became a New York Times bestseller. Her message — which blends elements of Black liberation theology, Afrofuturism and poetry — has inspired more than a half million followers on Instagram. "I judge success by how many naps I took in a week, and how many times I told somebody no; how many boundaries I upheld," Hersey told The New York Times. "To me that's justice, that's liberation, that's freedom."



Respecting every body
Lizzo, Grammy-winning singer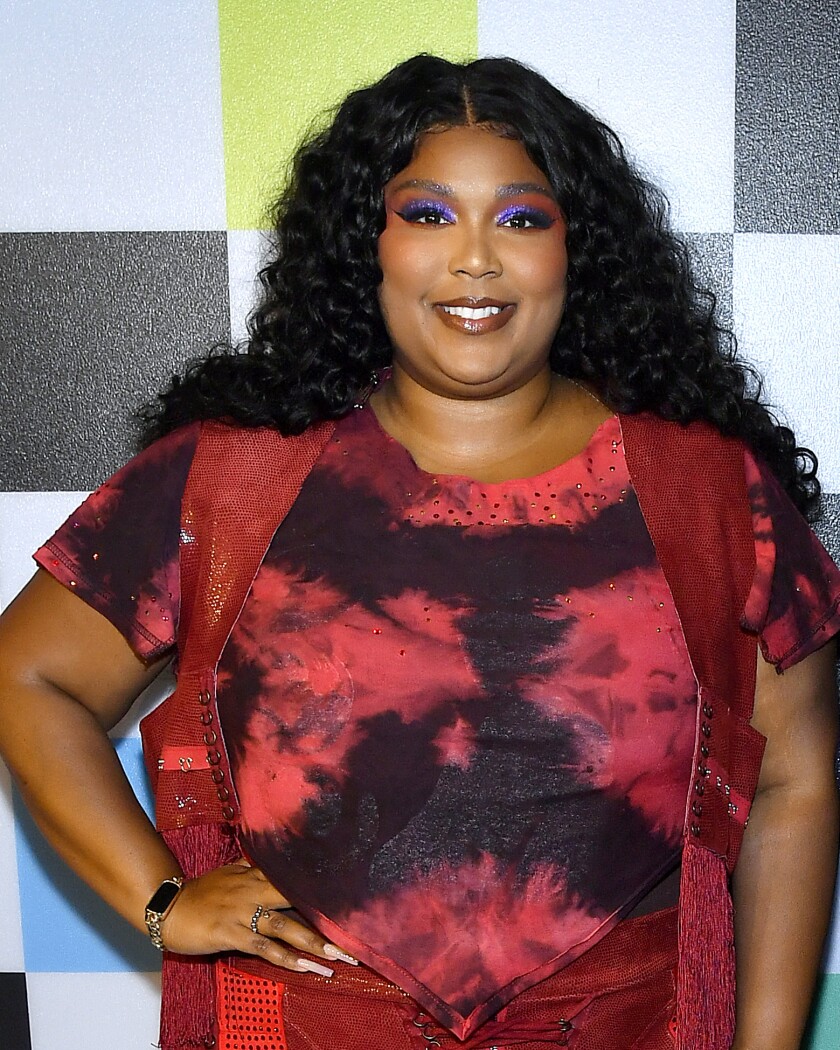 Black women continue to resist racist ideas about our beauty and worth in a world that still values and rewards whiteness and thinness. The Grammy and Emmy winner unapologetically presents a different model of full-bodied glamour and sex appeal. Donning designer outfits over her voluptuous frame, the self-declared "fat girl," born in Detroit and raised in Houston, pushes back on critics and body shamers. Lizzo has not only offered a positive image for plus-size sisters, but questioned the notion of "body positivity," which she says has been co-opted by medium and small-size girls, leaving fat women out. In a TikTok video with over 1 million likes, she declared, "Yes, please be positive about your body, please use our movement to empower yourself. That's the point. But the people who created this movement — big women, big brown and Black women, queer women are not benefiting from the mainstream success of it," adding in a caption, "But we need to protect and uplift the bodies it was created for and by."



Expanding mental health access
Rachel Cargle, founder, The Loveland Foundation

Though many Black women struggle with issues such as depression and anxiety, the stigma and cost of therapy can often serve as barriers to healing. Inspired by a personal epiphany in therapy, writer and activist Rachel Cargle decided to help expand access to therapy for Black women and girls by holding a fundraiser on her birthday in 2018. In just 24 hours, she raised close to $10,000 on social media. That successful effort has evolved into the Loveland Foundation. Her nonprofit provides financial support to cover the initial costs of therapy, and so far, the foundation has been able to offer over 72,000 hours of mental health care. "I wanted to be a part of the cultural shift from therapy being a space of self-consciousness or shame into a space of investment into our well-being and power," Cargle said in an interview with HOKA.



Defending democracy Nykidra "Nyki" Robinson, CEO of Black Girls Vote
While voter turnout among African Americans increased for the 2020 presidential election, it remains lower than that of white Americans and is at risk: A wave of new laws restricting access to voting has passed across the country. Robinson founded the nonpartisan grassroots organization in 2015 on Nov. 30, the birthday of Shirley Chisholm, the first Black woman elected to Congress. To inspire voters in the run-up to the 2020 election, she brainstormed the "Party at the Mailbox" campaign, which offered swag, snacks, balloons and banners to get Baltimore voters excited about turning out despite fears regarding COVID-19. The campaign has since expanded to Detroit, Philadelphia, Atlanta and Richmond, Virginia. "I want more Black people to have the confidence to demand what they need from the government," she said, according to Forbes.



Fighting human trafficking
Suwana Perry, board member, and Monica Watkins, founder and executive director, Beauty for Freedom

A former model, Monica Watkins was moved to fight human trafficking after hearing the harrowing tale of a 14-year-old survivor on a trip to Haiti. In 2014, she teamed up with Perry, also a former model, to start Beauty for Freedom, a nonprofit dedicated to empowering survivors through the creative arts. In addition to serving survivors of trafficking in the United States – 40 percent of whom are Black women, Watkins told Essence – they also conduct missions abroad including humanitarian efforts in Ghana, the Dominican Republic and India. BFF partners with artists to provide self-care, health and wellness, and art workshops to survivors to help them heal and gain skills. They use their platform to raise revenue for nonprofit partners that focus on rescue and recovery; BFF has raised nearly a half million dollars and facilitated over 30,000 hours of anti-trafficking volunteerism. "At Beauty for Freedom, we believe in nurturing the youth we serve by removing the stigma of trafficking and amplifying the ideas, self-expression, hopes and dreams of those we serve," Perry said in an Essence profile.



Protecting space for authenticity and expression
Nadine Smith, executive director, Equality Florida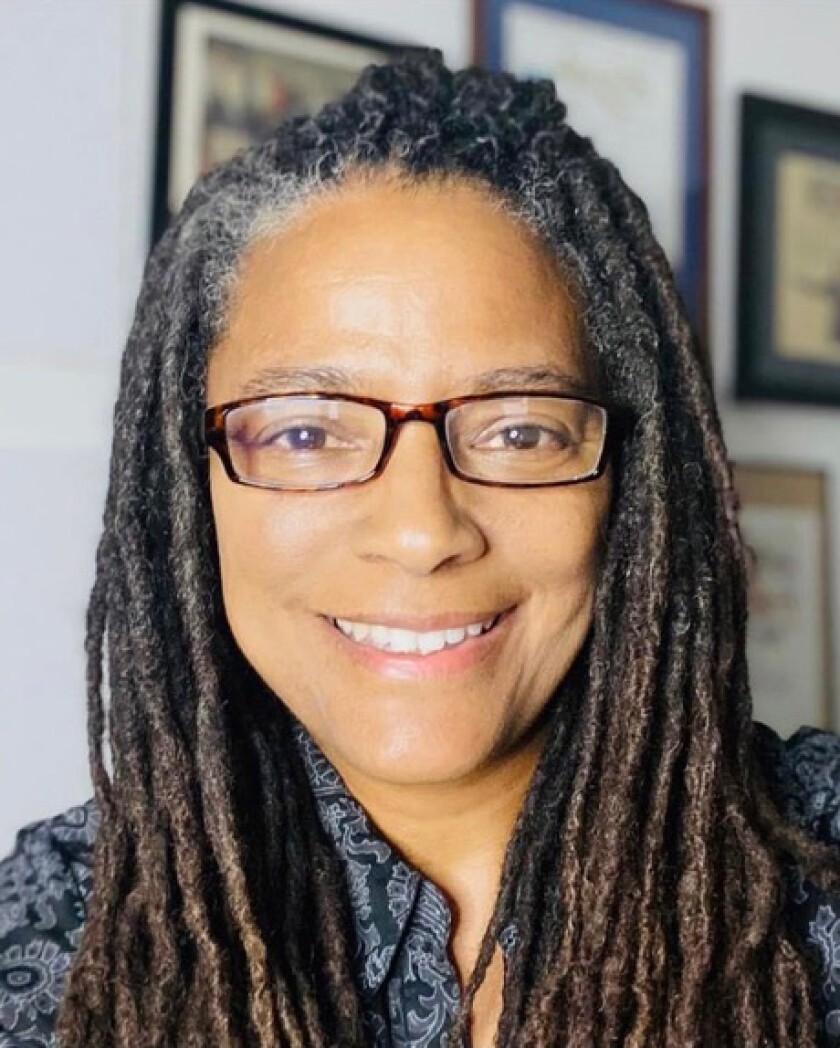 As the executive director of Equality Florida, Smith is defending the rights of gender minorities as attacks on transgender youth and on teachings about race coincide. In 1993, she participated in a first-ever meeting between a sitting president, Bill Clinton, and LGBTQ leaders. She has since been recognized by the League of Women Voters and named to the TIME100, TIME magazine's list of the 100 most influential people worldwide. When asked about the current struggle for LBGTQ rights, Smith told Spectrum Bay News 9 in Florida, "… I try to remember that we've been through some pretty ugly periods, and on the other side of it, not only have we survived it and gotten stronger, but often it's what catapults us going forward."



Demanding reproductive justice
Marcela Howell, founder, In Our Own Voice

Growing restrictions on abortion access, higher rates of maternal mortality and threats to health coverage imperil the health and lives of Black women. A national partnership of eight reproductive justice organizations, In Our Own Voice: National Black Women's Reproductive Agenda works to elevate the voices of Black women leaders. One of their goals is that "all women and girls have the complete economic, social and political power and resources to make healthy decisions about our bodies, our families and our communities." Their agenda includes reproductive justice – both the right to have and to not have children – abortion rights, voting rights, contraceptive equity and comprehensive sex education. The umbrella organization conducts polling, publishes policy reports and offers resources for local activists.