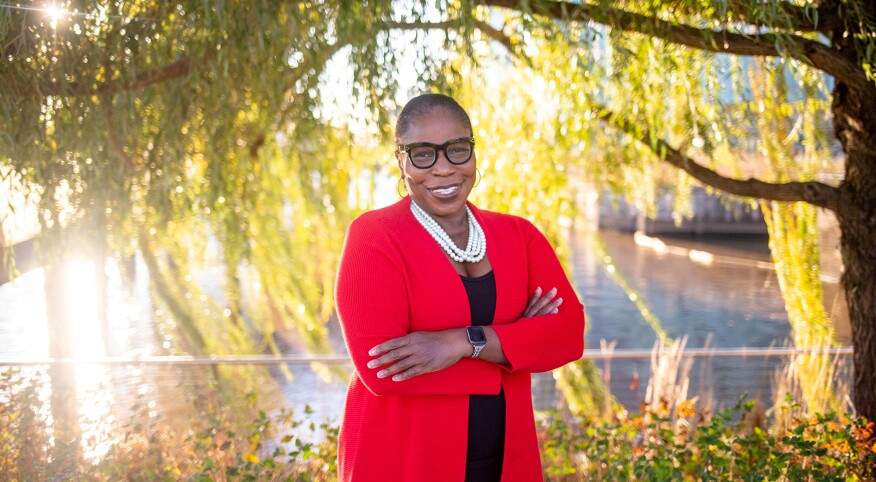 Update on Jan. 8, 2021: The book giveaway has now closed.

Victoria Christopher Murray has written more than 30 novels and has more than 1 million copies of her books in print. So perhaps it's fitting that, during our interview, she was like her own version of an open book. In a charming way.

After growing up in Queens, New York, Murray forged a career in corporate America, and then as an entrepreneur, before becoming a writer. After writing her first book in 1999, she's been a full-time author, releasing titles like Greed, Envy and Lust (part of the Seven Deadly Sins series); The Ex Files; and Stand Your Ground.

Now she's releasing Wrath (Gallery Books), the fourth installment of the Seven Deadly Sins series, on Jan. 5, 2021. This new novel reveals the compelling story about two "broken people," as Murray notes. In the book, Chastity (the only child of a prominent, but philandering, pastor) and Xavier (raised by his grandmother in a home of cruelty and violence) meet and have a whirlwind romance. That is, until Xavier's facade begins to crack and his secret wrath erupts in a way Chastity has never seen.

The book explores the question of who will be destroyed by Xavier's issues.

"I actually wrote three versions of it because I was struggling with, how can you make a character who has wrath in them, how can you make them empathetic? Because that's very important to me, as a writer," Murray explains, noting that she worked on the novel for more than a year. "I don't want you to hate a person. I want you to understand the person."
It's very easy when you want to love someone to make an excuse for bad behavior. But if you don't call someone on their bad behavior the first time, it will come again. And so that's one of the things that I think is a lesson out of this book.
Victoria Christopher Murray
Her effort paid off: In addition to its publication, Wrath is now being adapted into a Lifetime anthology series by executive producers T.D. Jakes, Derrick Williams and Shaun Robinson.

For a limited time between Jan. 5-8, 2021, we gave away 200 copies of Wrath in our latest sweepstakes. (See the rules here.)

Plus, Sisters is holding an exclusive live event with Murray, along with her friend and fellow best-selling author ReShonda Tate Billingsley, on our Facebook page. Watch live on Wed., Jan. 13, 2021, or RSVP to catch the replay!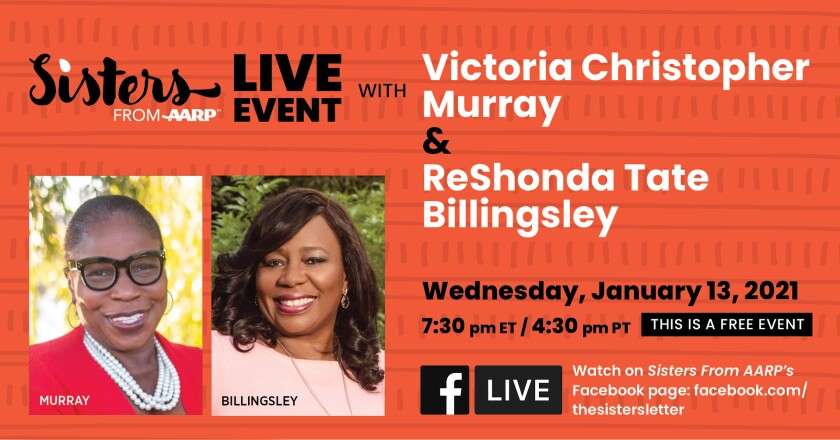 On faith, life lessons and creativity

Whether she's thoughtfully considering her characters' layered backstories, or reflecting on her own life story, Murray can be creative and contemplative. For instance, we discussed the architecture in Washington, D.C., where she now makes her home (after formerly splitting her time between the city and Los Angeles), and how she feels when she visits the historic streets of Europe, as London is her favorite city there.

But, like many of us, everything for Murray hasn't always been rainbows — after 20 years of marriage, her husband passed away when she was in her 40s, leaving her as a widowed mother.

Now she's 65, though you wouldn't know it by looking at her. She's been able to grieve the loss, with her faith a key part of that, and raise her daughter. She's even dated again, showing there is hope after sadness. "If you're happy with yourself, then everything else will come," she says.

After her agent told her early in her career that she was a pioneer as a Black writer of Christian fiction, Murray continues to include Christian characters in her work, even when some people have called her books "edgy" or not Christian enough. And she's not afraid to pull from her own experiences. For example, she says she knows from her marriage and her relationship with her father that good Black men exist. So her male characters are strong and capable of love — though they can have their flaws.

"What I write is whatever's in my heart, but all of my characters will know Christ at some level, because I don't even know how to live life without that," Murray adds. "My faith will show up wherever I am."

But before you think she's really writing about herself … pause. "[P]eople always think it's your life," she says lightly. "If I had gone through all this stuff after 30 books, I wouldn't even be able to be walking around functioning if I had had all that drama." Touché.

So what can audiences pull from Wrath as they manage their own lives? "[D]on't make excuses for other people," Murray offers. "It's very easy when you want to love someone to make an excuse for bad behavior. But if you don't call someone on their bad behavior the first time, it will come again. And so that's one of the things that I think is a lesson out of this book."

No matter what, Murray will let readers decide how to categorize her work. "I think I have taken the label off of me, and I let the readers put whatever labels they read," she explains.

So check out her latest book. And there's one more thing to know. "[O]ut of all of the books that I've written in this series," Murray reveals, "Wrath is my favorite."