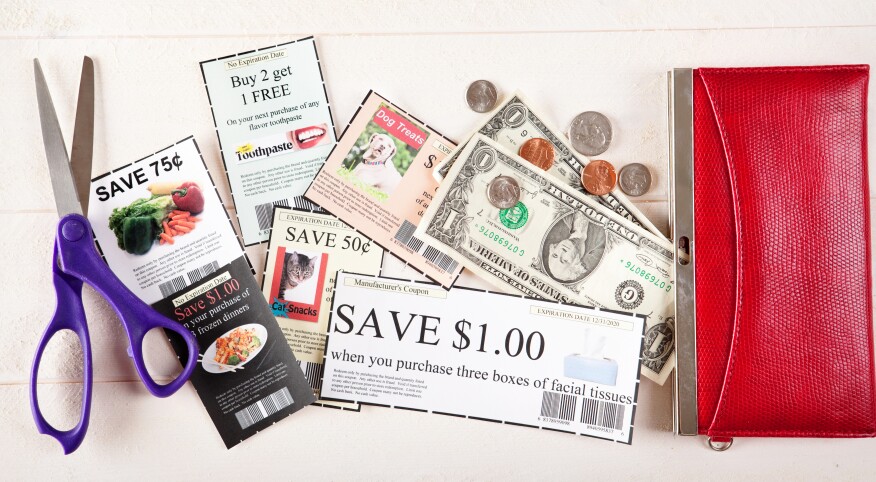 Black women have been stretching a dollar to feed our families for generations. From soul food throw downs to chef'ing up pantry staples like a Food Network Chopped champion, we know how to get creative.

Because Black women are disproportionately impacted by obesity, heart disease, strokes and diabetes, preparing home-cooked meals with minimal processing is a key to our good health. In fact, the National Institutes of Health recently tracked two groups of adults who either ate minimally processed foods (grilled beef, cooked barley and veggies) for lunch instead of processed foods (Spam and cheese sandwiches on white bread). The calories, fat, carbs, sugar and salt in each diet were identical. Two weeks later, participants in the processed group gained about two pounds, while the clean eaters lost the same amount.

If you're on a mission to lose weight or eat healthier, guess what? The more you plan your menus and shop, the more pounds you may drop. These tips will help you eat well for less:

1. Buy ugly for beautiful savings. Misfit organic produce — fruits and vegetables that are rejected by many food retailers because they don't look picture-perfect — can be delivered to you for up to 50% less than grocery store prices. Two suppliers to explore: Misfit Market and Imperfect Produce.

2. Save hundreds with no-clip coupons. Download apps like Ibotta, Checkout 51 and Shopmium to earn instant cash-back rebates. You could save hundreds of dollars per year if you use them in combination.

3. Play the no-name savings game. Personal finance expert Dave Ramsey estimates that using generic ingredients for your spaghetti, creamy chicken casserole and beef tacos could save you almost $20 a week. That's more than $1,000 savings a year, just on dinner.

4. Balance your diet (spending). If your favorite produce items are in the "dirty dozen" — the 12 fruits and veggies with the highest levels of pesticide residue — spend extra to buy organic, then save money by purchasing conventionally grown "clean 15" foods that tend to be less contaminated.

5. Join the meatless movement. Going vegan could save you up to $700 a year! But even an occasional Meatless Monday will lower your food bill.

6. Put savings on automatic. Plug in your slow cooker for clean-eating options that save time, eliminate the need for added oils or fats and yield generous portions. Try vegan African peanut stew, which features ingredients you probably have on hand: sweet potatoes, canned chickpeas, peanut butter and spices. Or let your cube steak and onions cook low and slow while you're at work. Leftovers guaranteed.

7. Go big to save big. Your wholesale store membership isn't just for cheaper toilet paper. Bulk purchases on eggs, cereal, yogurt and frozen fruits can save you an estimated 20 percent and be the foundation for quick, nutritious breakfasts and smoothies you can take on the go.

8. Bag up your savings. It takes seconds to add leftover chicken to leafy greens for a quick salad. An average $10 fast-food lunch versus the $4 homemade version is a no-brainer. Prepping a week's worth of lunches can help you control your nutrition and save an average of $30.

9. Use the "notes" app on your phone. Avoid losing or forgetting a paper list. Keeping a digital list handy will help you to check impulse buys. An even easier tactic — order your groceries online for pickup.

10. Become a bean queen. Enjoy your red beans and rice without a side of guilt. Not only are beans full of protein and dietary fiber, studies show they are a superfood for people with diabetes. Legume lovers also have a lowered risk of heart disease. You can eat a different type of bean every day for literally pennies per serving.

11. Scout ethnic markets. Asian, Mexican, Middle Eastern, African, Caribbean and Indian markets often have more food varieties and are more reasonably priced than local supermarkets.

12. Buy the farm. Fresh herbs and in-season vegetables at the farmer's market are higher quality and can be cheaper than they are in the grocery store. Browse just before closing time for the best bargains and bundled items. If you can't make it to the weekly market, go half on a farm "share" with a friend to bring the harvest to your door.

13. Put food on freeze. Don't believe the hype about foods losing nutrients in the freezer. Take advantage of sales and seasonal finds — even citrus and avocado can be frozen for later. Thaw in the fridge and savor the savings.

14. Bin there, do that. Supermarket bins allow you to buy as much or as little as you need. You can find everything from nuts, oils, grains and tea to trail mix. Zero packaging usually means a nice savings. Compare unit prices to be sure.

15. Think inside the box. Meal kits can offer savings if you're stuck in a takeout meal rut. Each box is customized with pre-measured ingredients and easy-to-follow recipes for less than $10 per plate.

16. Butcher your food bill. Swap chicken breasts for thighs or replace a rib-eye with chuck steak for $2-per-pound savings.

17. Take the candy out of your yams. Dressing up one dollar's worth of yams with marshmallows and butter can add nearly $6 to the total bill. Instead, add a pinch of brown sugar and cinnamon to boost the natural sweetness — and savings.

18. Max out your chicken. Start your week with a $5 rotisserie chicken and shred leftovers for pulled BBQ sandwiches or fried rice. Whatever's left on the bones can make for a great soup.