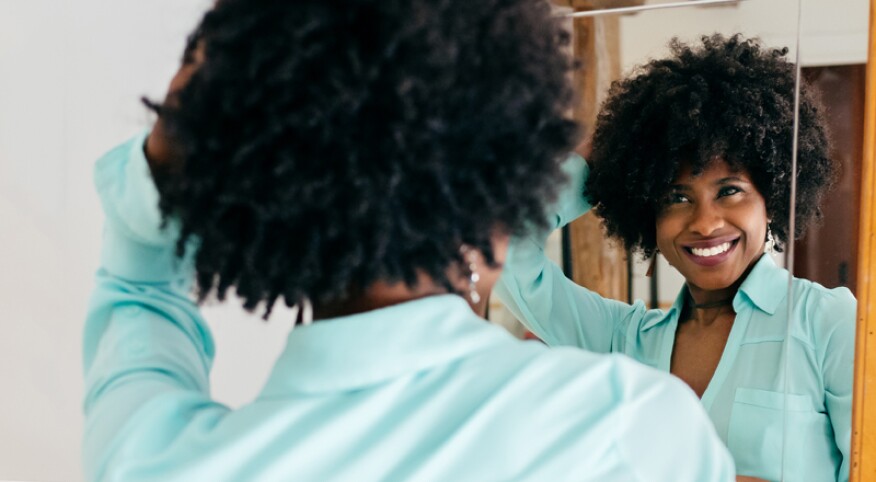 This message is brought to you by the Relax & Radiate Crate from The Girlfriend .

How are you doing with self-care these days? As we deal with the COVID-19 pandemic — including closures or limited access to beloved businesses like salons and spas — and discussions of social justice issues, stress can result. And you may have trouble concentrating on typical tasks, changes in appetite or difficulty sleeping, the Mayo Clinic confirms. Plus, social distancing can leave us feeling lonely.

Enter self-care as a way to cope with stress and even boost our immunity during these times. In addition to making sure that you're eating well, getting enough physical activity and getting enough sleep, self-care can include making time to unwind. And it's important, whether you're working in the medical field, caring for your family or doing activities to move ahead with your goals (which we hope you're still holding onto this year!).

So Sisters From AARP is continuing to remind you and our other dear readers that life still has its beautiful moments. And we're committed to offering you spaces to connect and relax, including via our Online Community site. (Have you joined the conversations there yet?)

We're also sharing a new way to kick back during these times with the new Relax & Radiate Crate, brought to you by our sibling site, The Girlfriend. This quarterly boxed offering contains a seasonal selection of unique and custom-designed home, beauty and wellness items, as well as other self-care treats, valued at over $200 per box — with the price set at just $45. Our hope is that the crate can help encourage you to relax (scheduling really does help), and that it gives you a happy surprise to anticipate during times that can be trying.

We previously shared just a few details about this box of 7-10 surprises online and can now reveal that the crate contains a custom-designed robe and matching eye mask — with both items carefully crafted from pink satin fabric featuring fun floral details. (These two items may be good to have as you practice your nighttime routine to settle down for sleep.)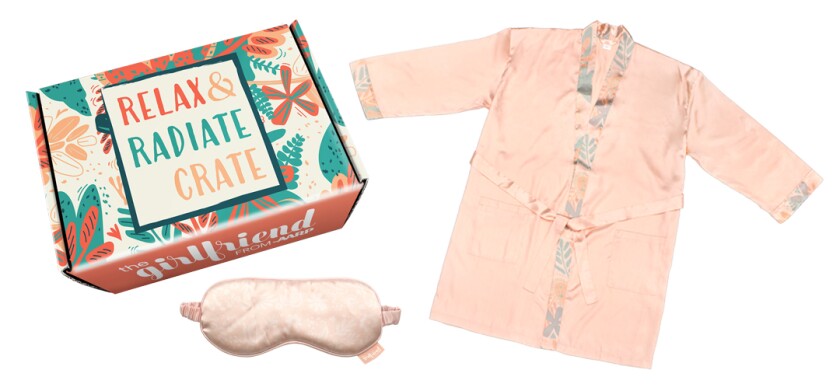 Plus, you'll find a variety of other curated items, including a book and other unique and custom-designed home, beauty and wellness products.

As you visit our community or consider this self-care crate, you may even want to add techniques like mindfulness and meditation to your self-care arsenal, in addition to saying daily affirmations to help keep yourself feeling positive and aware of your possibilities. (And if you're struggling, or your issues last for several days in a row, remember you can talk to a friend or trusted person for help, Mayo Clinic notes, or add a mental health pro to your self-care squad.)

We're feeling calmer already. So we'll wrap by focusing on connection: If you sign up for this new Relax & Radiate offering, you'll also gain access to another community group, so you can chat with other readers and have a new online digital space to explore. As part of the new Relax & Radiate Group on Facebook, you'll not only receive your crate of goodies but also gain access to special giveaways, personal stories, inspiring self-care content and more.

Feel free to sign up today, and you'll receive your first crate in early September. 

Also, feel free to share:


What are your goals for self-care this year?
How do you plan to prioritize yourself?
You can email us at sistersletter@aarp.org or leave us a message on Facebook.

We believe in setting time aside to relax and connect. No matter how you do it, our team at Sisters From AARP is wishing you joy always.