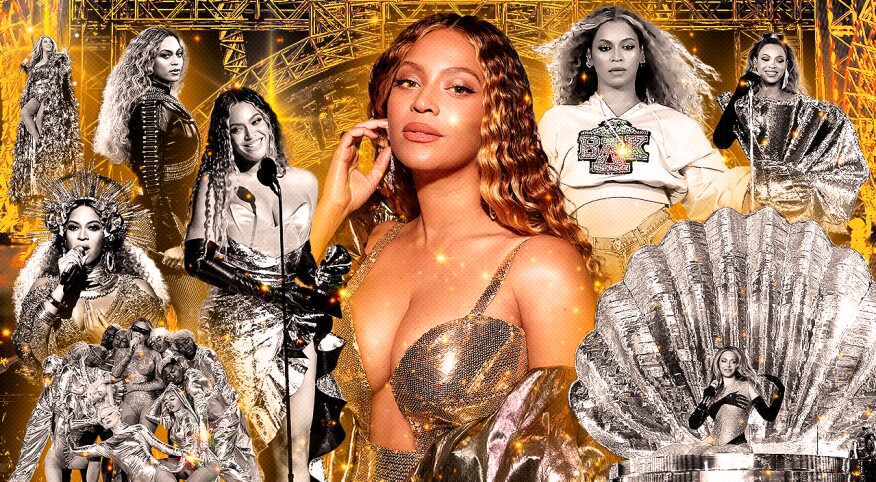 When we arrived at MetLife Stadium about 30 minutes outside of New York City, we saw die-hard fans decked out in silver sequined cowboy hats, fringed tops and bottoms, booty shorts and cowboy boots. People-watching in the parking lot was half the fun! With styling assistance from her daughter, my friend Cindy wore a sheer metallic top over a black tank, jeans and silver hoop earrings. I went with '90s-style parachute pants, wedge gladiator sandals and a huge pair of hoop earrings accented with pearls. The youngest member of our multigenerational girl squad showed us up with her bedazzled black cowboy hat, denim overalls shorts, a black midriff top and a thrifted pair of black cowboy boots.

Before attending the visually stunning Renaissance tour extravaganza, which The Guardian describes as "dripping with sci-fi disco decadence, sex, body positivity and feminine Black pride" and Oprah calls "the most extraordinary show I've ever seen," I'd scrolled social media for eye-catching yet age-appropriate outfit inspiration. I paused on a beaming photo of Nicole Brewer and a friend adorned with similar sparkly accessories. In late June, the expat English teacher and travel influencer trekked nearly 3,000 miles from her home base in Muscat, Oman, to see Beyoncé's tour stop in Warsaw, Poland. The 42-year-old has been a superfan since Bey's debut as part of Destiny's Child.

For many sisters (whether we are part of the BeyHive or not), Beyoncé's seventh album Renaissance sounds the gong for our collective exhale and is a celebratory, post-pandemic mandate to get back outside and live life to the fullest.

Released in the summer of 2022, the album is sexy and self-assured. Sonically and visually (peep the jaw-dropping cover art), Bey is on a new vibration. She flirts with Donna Summer's disco siren vibe and draws inspiration from the braggadocious drag and LGBTQ+ ballroom scene. Picking up where 2016's confessional Lemonade left off, the record signals her evolution as both an artist and a woman.

Ushered in by the house-inspired single "Break My Soul," Bey offers us a sisterly incentive to drop that dead-end job and to let go of anything that no longer serves us.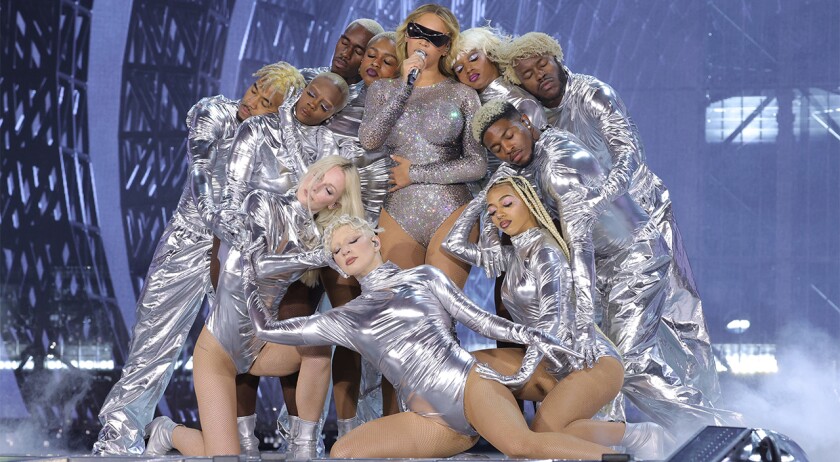 "My intention was to create a safe place, a place without judgment," Beyoncé said about the album on Instagram. "A place to be free of perfectionism and overthinking. A place to scream, release, feel freedom. It was a beautiful journey of exploration. I hope you find joy in this music. I hope it inspires you to release the wiggle. Ha! And to feel as unique, strong and sexy as you are."

And scream, release and feel freedom we did — along with thousands of others that night!

When it was released in the summer of 2022, Renaissance instantly became my self-empowered soundtrack for the season. Moving and grooving to Bey's music was a therapeutic somatic release, and through dance it helped me to reconnect with my own sensuality and playfulness. With a repeat and rewind of kinetic hot tracks like "Cuff It," "Energy," "Move" (feat. Grace Jones and Tems) and the aforementioned "Break My Soul," I was indeed compelled to release my wiggle. During this season of rebirth, I enjoyed sunny lunch dates with friends, networked with other Black women storytellers and went to an outdoor Brooklyn dance party solo where I ran into a grade school gal pal and dusted off my Baltimore house music moves.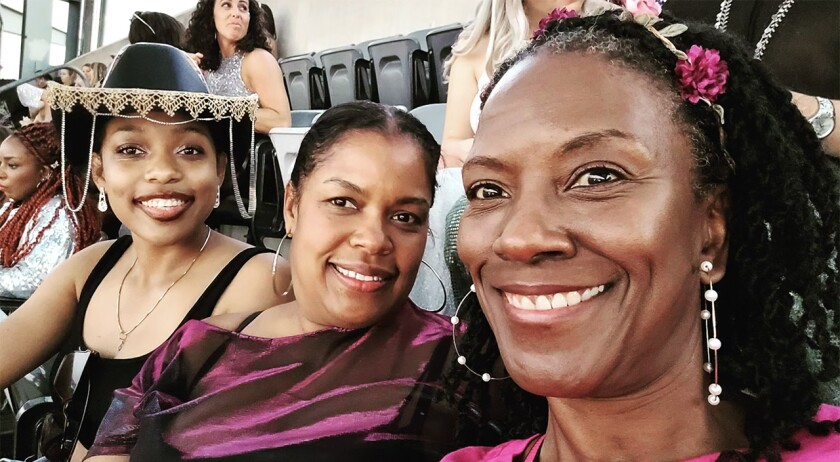 Beyonce_TracyHopkins_1280x704.jpg
Author Tracy Hopkins (Swipe to see additional images from the Beyonce Renaissance concert)
MBTA Train To Beyonce Concert
Erin Clark/Getty Images
Beyonce_CherissMay_5_1280x704.jpg
Cheriss May
Beyonce_CherissMay_4_1280x704.jpg
Cheriss May
MBTA Train To Beyonce Concert
Erin Clark/Getty Images
MBTA Train To Beyonce Concert
Erin Clark/Getty Images
Beyonce_CherissMay_3_1280x704.jpg
Cheriss May
Beyonce_CherissMay_2_1280x704.jpg
Cheriss May
This summer, exactly a year later, I excitedly attended my first Beyoncé concert, with my BFF and her 19-year-old daughter in tow – making it a family affair.

"She is literally the hardest working woman in entertainment right now. I applaud all that she's been able to accomplish thus far in her career," says Brewer of Beyoncé.

"As a Black woman, Beyoncé's music is everything to me and to the culture. She represents the strength of a Black woman and the dedication to be the best in her field. Her music is so often an ode to Black women. It gives us love, hope and strength through the good and bad times."

In the 2019 Homecoming documentary special, Beyoncé talked openly about her struggle to lose weight after her difficult pregnancy with twins, son Sir and daughter Rumi (in the documentary she said she was on bed rest for a month and weighed 218 pounds when she gave birth).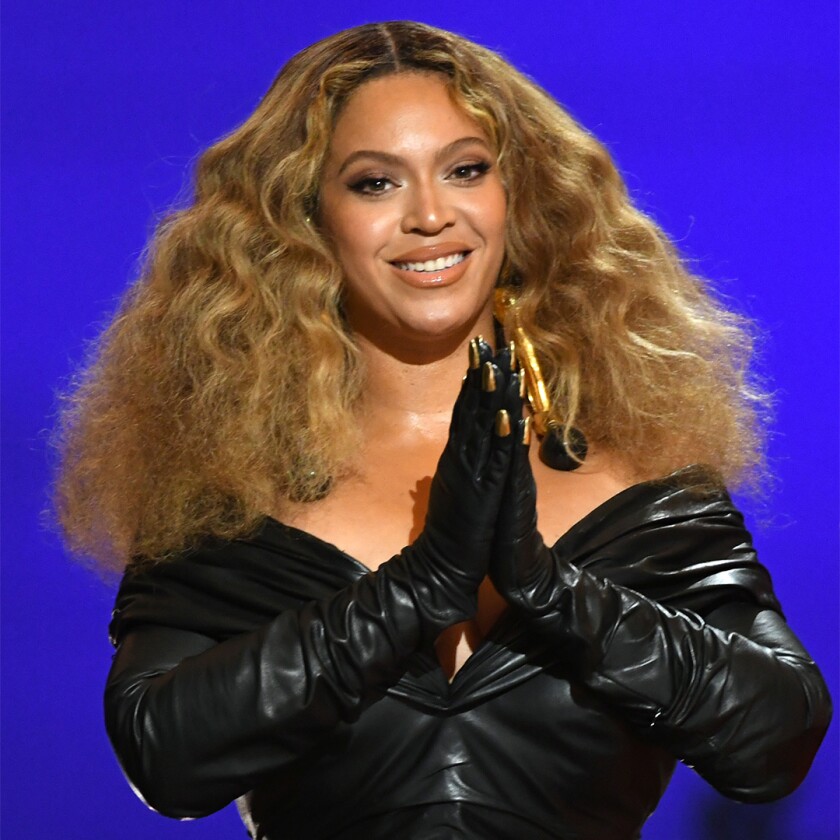 Fast forward a few years, and body positivity songs on Renaissance like "Thique" and "Cozy" confirm that the mother of three – Sir and Rumi are 6 and her firstborn Blue Ivy is 11 – is now comfortable in her skin and with her curves. As she boasts on the latter song, "I been thick, been fine, still a 10, still here, that's all me."

Like Whitney, Tina, Diana and Janet before her, Beyoncé seems to innately possess the "it" factor. She captivates us with her creativity and her ferocity to succeed, which have catapulted her light years ahead of her contemporaries.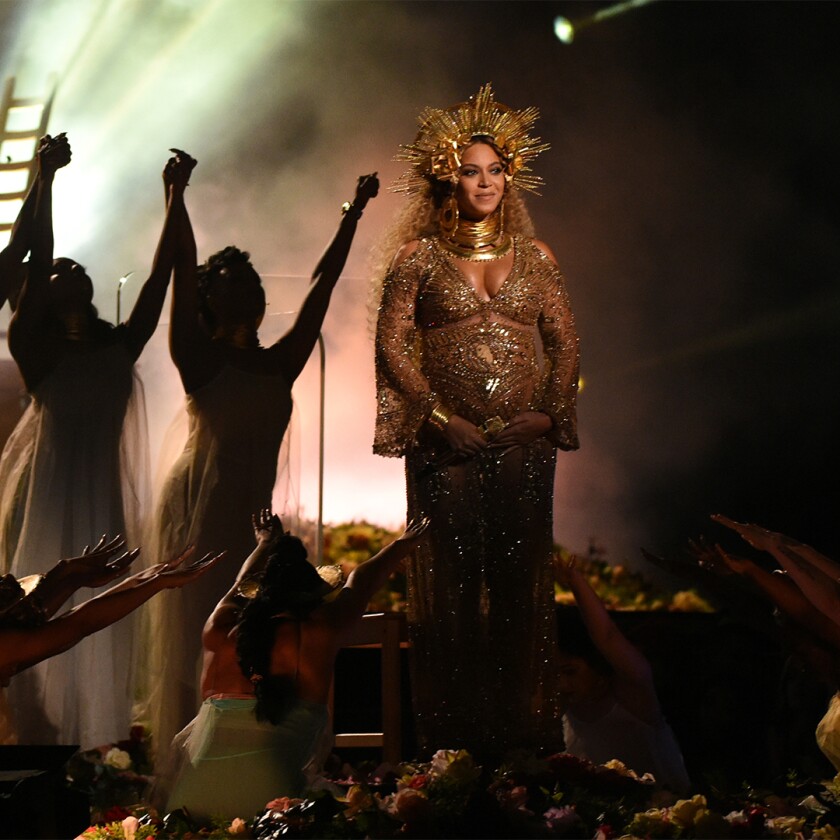 We first caught a glimmer of Queen Bey's spark in the late '90s as the lead singer of the girl group Destiny's Child, starting with pop-leaning R&B ditties like "Say My Name" and "Bills, Bills, Bills," and later in the early 2000s with the girl power anthems "Survivor" and "Independent Women Part I."

Since then, we have watched Beyoncé evolve beyond the polished persona she perfected with catchy early solo hits like "Irreplaceable" and "Single Ladies." These days, her lyrics are often racy, embrace queer culture and are more vulnerable.


On her aforementioned woman-scorned opus Lemonade, she aired her marital dirty laundry about husband Jay-Z's (aka Shawn Carter) infidelity on songs like the plaintive "Pray You Catch Me" ("You can taste the dishonesty, it's all over your breath"); the reggae-tinged "Hold Up" ("Can't you see there's no other man above you? What a wicked way to treat the girl that loves you"); and the swaggy "Sorry," which launched the phrase "Becky with the good hair" into the pop culture lexicon.

Mrs. Carter also uses her platform to champion Black women on songs like "Brown Skin Girl," featuring Blue Ivy and to speak out about racial inequality on songs like "Freedom," featuring Kendrick Lamar.

It's true that Bey likes to lead a glamorous life (yachting in Capri, hello) and as a proud Virgo (her song "Virgo's Groove" is a vibe) she's a perfectionist and admittedly private. It's also true that she is charitable with the fruits of her labor. Need the receipts?

Recently Beyoncé and her Destiny's Child bestie Kelly Rowland announced plans to help build a permanent housing complex for the homeless in their hometown of Houston. And founded in 2013, her charitable BeyGOOD organization contributes to disaster relief, education and entrepreneurship funding, including leveraging her lucrative Tiffany & Co. partnership to create a $2 million scholarship fund for select HBCUs.

We'll toast to that. Happy birthday, Beyoncé (or should we say, Happy Bey Day)! Keep on shining and inspiring us to slay.