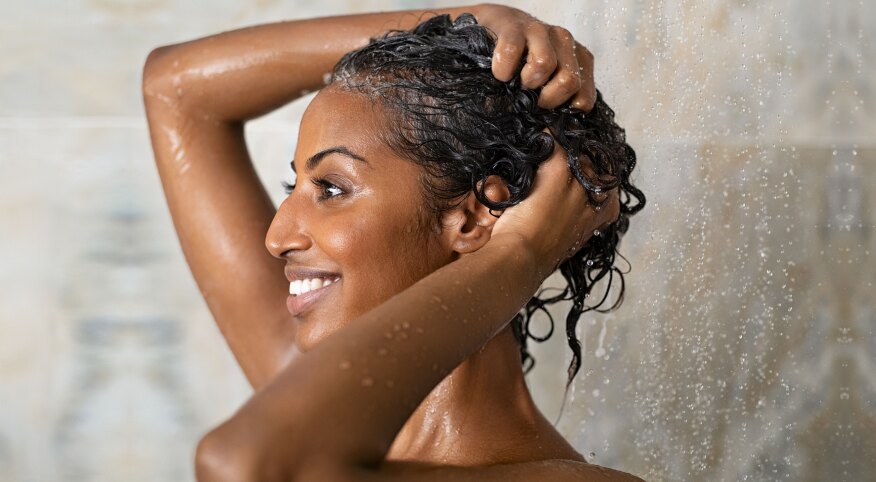 We expect the grays to grow in as we age. What can take us by surprise is the thinner appearance our hair can develop as some follicles stop producing new hairs and strands become finer and more fragile. New growth may not come in as quickly as it once did, so growing out damage is an exercise in patience. In the meantime, a carefully-chosen hair mask can improve the look and feel of your strands.

"Hair masks are especially important for Black hair because the texture is drier by nature," explains Nelson Vercher, a hairstylist at New York City's Rita Hazan Salon, whose clients include Mary J. Blige, Naomi Campbell, Iman and Kelly Rowland. When you add the effects that can come with using heat-styling tools, masks become an essential part of your hair care, he says.

Here are some products to consider. (Pro tip: Use a warm — not hot — hooded dryer for conditioning treatments and setting your hair in the winter months.)

For breakage: Carol's Daughter Monoi Repairing Hair Mask
Most people lose about 100 stands of hair every day, but extra shedding in your brush could be due to breakage. To tell the difference, examine the lost strands. Notice a tiny white bulb at the end? That's a sign of normal shedding, but tiny broken strands could indicate significant stress, a lack of essential nutrients, over-styling or all of the above. Mention these changes to your dermatologist. At the core of this repairing mask is monoi oil, which helps limit breakage and spilt ends so that more hair stays on your head. (CarolsDaughter.com)

For color-treated hair: Joico K-PAK Color Therapy Luster Lock
Adding highlights can perk up your complexion and create the illusion of fuller hair, but it also requires more care and attention at home to prevent dryness and a brittle texture. This treatment is designed to repair and replenish moisture to overprocessed strands. Two key ingredients are mongongo and argan oils, which are rich in vitamin E, an antioxidant that may reduce cell damage. Bonus: Silk, soy and seaweed extract provide added slip, making strands less likely to catch on styling tools and break off. (Ulta.com)

For relaxed hair: ORS HAIRestore Hair Mayonnaise
A recent study warns that chemical straighteners may increase your risk of cancer. They also weaken the hair's protein structure, resulting in damaged locks. But for women who prefer to use a relaxer for style or convenience, there are ways to ensure that your mane still appears healthy, according to Vercher. He recommends not relaxing hair to straight, adding a weekly mask, getting regular trims every six to eight weeks and using an even more intense treatment once a month. Since relaxed hair is already fragile, consider steering clear of permanent color, tight styles, the daily use of flat irons or other styling habits that could cause tension or exacerbate dryness. This mask, formulated with whole egg protein, may provide the intensive conditioning relaxed hair needs.(Amazon.com)

For dry hair: Camille Rose Algae Renew Deep Conditioner
Blue-green algae and unrefined cocoa and mango butters combine to purportedly penetrate the cuticle to lock in moisture, as well as prevent thinning and breakage. If you have high-porosity hair (hair that quickly absorbs moisture), this formula may help. It also contains 65 vitamins, minerals and antioxidants. (CamilleRose.com)

To help with hair retention: The Mane Choice Green Tea & Carrot Deep Strengthening & Restorative Mask Treatment
Enriched with biotin, green tea and carrot oil, this mask might support the retention of hair length. In general, biotin, a water-soluble vitamin, promotes healthy hair, skin and nails. The body needs it to produce a protein called keratin; our hair is 95 percent keratin. (TheManeChoice.com)

In addition to evaluating your hair care, also consider your health. What you eat can change the look and feel of your hair. Hair loss has many causes and sometimes signals a condition that needs medical attention.