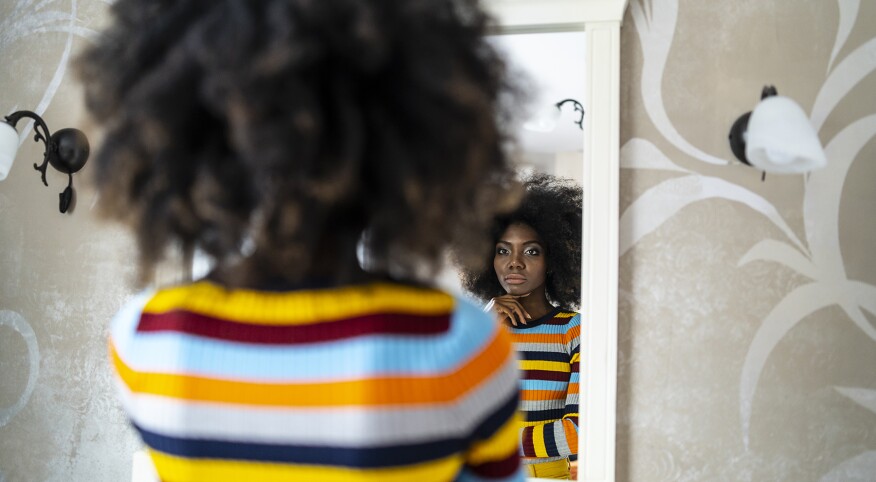 Failure. We can try to run from it in our pursuit of success. To avoid feelings of shame or inadequacy. Or to avoid feelings of sadness or regret.

But when we beat ourselves up about our failures, or become frozen because we don't want to fail, we do ourselves a disservice.

I know firsthand that failure and rejection may not feel comfortable and can hurt. For instance, when I was in college, I loved doing local fashion shows and dreamed of working as a model. So when I contacted a magazine and was invited to New York City to meet with agencies and decision-makers, I was thrilled. After my meetings, I was told that, with my hips measuring just under 36 inches, I was likely too big to model high fashion. (Disclaimer: For a tall and skinny girl, I did have a booty, and that wasn't so coveted back then.) So when I hightailed it home, I felt disappointed. And though I was happy with my body, I released my couture dreams.

Looking back on that moment and others, I'm glad I didn't always get what I wanted. If I'd become a model, for example, I might not have become a writer or an editor. And my work to share information, and help others share their stories, has brought me success and fulfillment.

In fact, if we want to find real success, failure can be part of the deal. Consider this: TV legend Oprah Winfrey, who now has billionaire status and various far-reaching ventures, was fired from her first TV job as a news anchor. Michael Jordan, who some argue is the best basketball player of all time, was devastated when at first he didn't make his high school's varsity basketball team. And before Scandal's Kerry Washington changed the face of television in 2012 as the first Black woman to star in a prime-time drama in decades, she was fired from not one but two pilots, she revealed to Variety.

The stories go on. You likely have them, too. So now, if there's something you want to do, go for it. And if you fail along the way, here are three things to remember.

Failure can be a sign to pivot. Sometimes failing helps us consider a new direction. Take Oprah. She was fired from that news job after being told that she got too emotionally invested. As it turned out, her emotions were her strength and a daytime TV show — rather than news — was where her talent shined. As she later said in her 2013 commencement speech at Harvard University: "Give yourself time to mourn what you think you may have lost. But then, here's the key: Learn from every mistake, because every experience, particularly your mistakes, are there to teach you and force you into being more who you are."

Failure can give us time to find success. Failure can help us to be better and more prepared when the time is right. And a closed door now may not stay that way. Maybe we want an opportunity or relationship that we're not yet prepared for. Maybe we need more training to better manage difficulties. Maybe the market isn't quite ready for what we plan to introduce.

Failure can make us better. If we can get through failure and learn from it, we can advance. For instance, researchers at Northwestern University analyzed the relationship between early career setbacks and the future career impact of junior scientists in 2019 research published in Nature Communications. Their findings suggested this kind of setback "appears to cause a performance improvement" among those who persevere and don't quit.

So, if you're afraid of failure, feel your feelings. Then consider adjusting your mindset. Remember failure is common and is proof that we tried. While it can be difficult in the moment, in the end failure can be a friend.