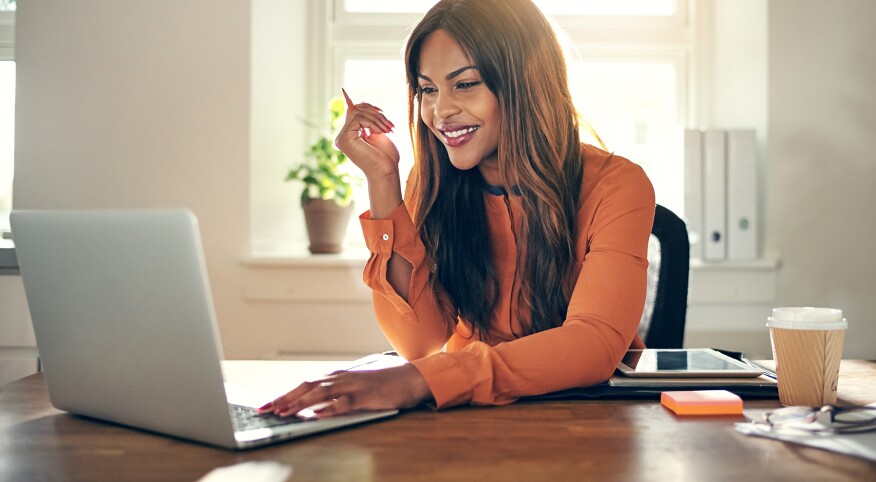 I'll share all the details about what I did that manifested a $5,000 monthly financial blessing. But they are part of a story that recalls the kind of tough times we're all grappling with now, so I want you to hear how it began.

Anyway, 11 years ago, this happened:

A global pandemic, H1NI, was infecting millions of Americans, killing thousands and triggering school closures. As a second wave of viral infections peaked in the fall, a rush to distribute a recently developed vaccine was underway.

Kanye West blew up a newish thing called Twitter with his disruptive antics (at the VMAs), and drew a rebuke from Donald Trump.

The Affordable Care Act was on life support in Congress, where partisan static had reached an ugly new level of cray-cray.

The U.S. economy was in the tank — fallout from the subprime lending crisis.

In fact, by December 2009, unemployment for Black Americans was a terrifying 16.2 percent. Remember those days? Few of us were getting a good night's sleep as talk of layoffs dominated news reports and company rumor mills. Over the previous 11 months, I'd survived two cutbacks. But when the managing editor closed my office door right before the holidays, her lip trembling and her eyes welling with tears, I knew my number was up.

Déjà vu? Not exactly. This current period of health crisis, political conflict and economic decline feels different, more intense. And while most everybody has a hardship story from the last recession, many of us have forgotten 2009 like a bad dream. Still, the nightmare that has been 2020 makes me reflect on that difficult year. I realized in hindsight — after I flailed and failed forward toward a happier, more stable future — valuable lessons on resilience.

At the time, however, the coming holidays felt so cheerless, I couldn't even go through the motions of sending out cards before Christmas. I missed the feelings of usefulness, creativity and connection that work had provided. In the weekday silence of our emptied house, there was little to distract me from endlessly replaying what an awful, awful year it had been.

That's when a sense of irony and dark humor drifted in to chase the boredom and worry. So I started to rewrite a classic holiday song, "Let It Snow," to match exactly how I felt. About all of it:

Oh the economic slide was frightful

And our belts are now so tight-pulled

Anxiety starts to grow

Let It Go! Let It Go! Let It Go!

Across from you someone's sneezing

Did Swine Flu cause his wheezing?

Stress can make you sick you know

Let It Go! Let It Go! Let It Go!

When we finally say goodbye

To this year that was out of the norm

Let's let hope and goodwill shine bright

Live, love and laugh through the storms

At work there's talk of more downsizing

A pay freeze? Not surprising

Bernie Madoff with all your dough

Let It Go! Let It Go! Let It Go!...


A few stanzas later, when I was done laughing, I felt so much lighter that I decided maybe this was the holiday message I was meant to share. So I added a friendly message that included "Crappy 2009? Happy 2010!!! Best wishes for a peaceful, productive and prosperous New Year." Then I sent it as an informal e-greeting to friends and to some colleagues on LinkedIn.

That began my tradition of sending New Year's greetings in late December. These days, I like to use an e-card platform like paperlesspost.com or hallmark.com instead of social media. Custom-designing each year's card, and pausing to feel gratitude for the way each person on my address list has touched my life, is a joy.
Career experts say that the lull during the holidays is a perfect time to network by widening the circle of those you'd normally send well-wishes to.

Expressing my true feelings, anxieties and hopes for brighter days struck a nerve with so many in my extended circle that year. It was a treat to reconnect with friends as we caught up on news and openly shared sorrows, losses, joys and well-wishes. And it was a surprise to get spirited responses from folks with whom I was friendly but not intimate. One coworker from many years in the past interrupted her gift-shopping at the mall to tell me how hard she and a family member were laughing.

Months later, that same colleague — someone with whom I'd had lunch only once and honestly hadn't kept in touch with — got a top job in publishing. Staffing up, she reached out to offer me a contractor position. Boom! $5,000. Would I have been on her hiring radar if I hadn't impulsively shared a humorous holiday message with some contacts on LinkedIn? Doubtful. So, what started as me processing feelings, which helped me to show up and relate authentically, created a path to opportunity.

What's in the cards for 2021?

As it turns out, career experts say that the lull during the holidays is a perfect time to network by widening the circle of those to whom you'd normally send well-wishes.

Doing so allows us to leverage the strength of weak ties. That's the observation by sociologists that acquaintances or even strangers outside our inner circle are even better bridges to other networks and greater opportunity.

But I really prefer the way a dear friend expresses the same idea. She calls it "activating serendipity." She's done it successfully by being open about where she's feeling stuck as well as about the successes in her life. That requires some vulnerability. Consider briefly sharing a vision, a value or a hope in your holiday exchange that can open a space for conversation. (In selecting your greeting, also consider how its tone might come across if received by a person who may have suffered a loss. This has been such a painful year.)

Someone who receives a pleasant, unexpected note from you might just know of the novel solution, natural health remedy, child care cooperative, book club, prayer group, mutual aid organization, virtual dance class, remote job opportunity, home health aide, therapist, financial planner, social services agency or ministry you need to move your life forward in positive ways. Likewise, you may very well end up delivering someone else's "random" blessing. In truth, we know that's Spirit and eternal grace at work.

My loving, best wishes for a bright New Year!

—Claire