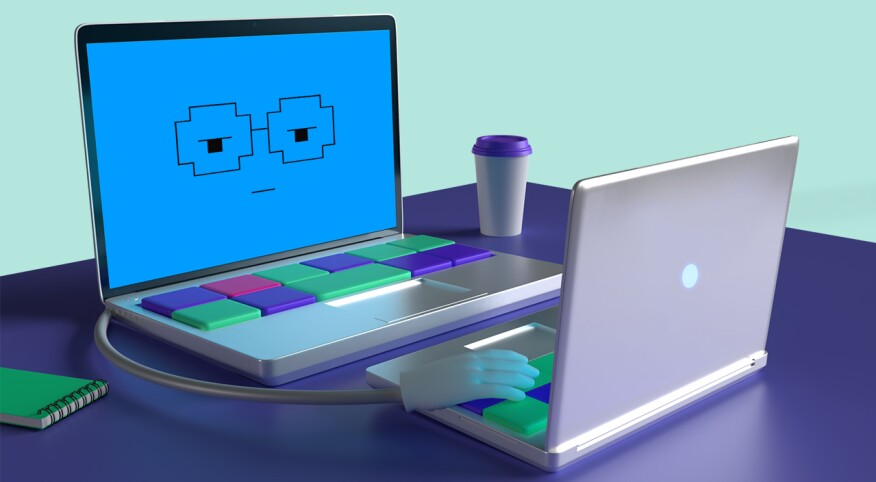 We've been watching as the Hollywood writer's strike has threatened to delay or cancel some of our favorite shows. A key demand of those who have walked off the job? That their roles not be threatened by artificial intelligence (AI).

As someone who makes a living writing for media organizations, I've been paying close attention to speculation that AI and machine learning could make some journalists' jobs obsolete. In fact, some media outlets have already started experimenting with AI-generated articles, making me wonder if I should come up with a Plan B.

Turns out my job isn't the only one potentially on the chopping block. A study by job search company Zippia found that automation could eliminate nearly half of U.S. jobs by 2030, and Black workers are more at risk of having our jobs replaced by a machine.

Recently, Insider compiled a list of jobs that experts believe are most vulnerable to being replaced by AI. According to their research, those occupations include accountants, teachers, market research analysts, graphic designers, customer service agents and financial analysts.

Being made redundant isn't the only concern of workers. An April report by the Pew Research Center looked at attitudes around hiring and evaluation, and how AI might impact managers' decision-making around opportunities. For instance, it found that 61 percent of U.S. adults oppose using AI to track employees' movements while they work. A majority, 71 percent, are opposed to employers using AI to make final hiring decisions.


Why you shouldn't panic yet

It's easy to see why businesses would want to explore AI. For one thing, it could save them money if they can replace some of their employees with technology. But companies are also exploring ways to use AI along with rather than instead of employees. In fact, a report by consulting firm Deloitte details how employers are looking to AI to take care of repetitive tasks so employees have more free time for other things.
In a Deloitte survey of 1,900 executives who have utilized AI:


43 percent used it to enhance products and services
31 percent used it to free up time for employees to be more creative
24 percent used it to reduce headcount through automation

If you find yourself likening artificial intelligence to a bogeyman destined to take your job, remember that "Right now, AI does not have the ability to replace creativity, connections and emotional intelligence," says Octavia Goredema, a career coach and author of Prep, Push, Pivot: Essential Career Strategies for Underrepresented Women.

As AI becomes more prevalent, Goredema encourages us to focus on what we can control.


Here's how we may help increase the odds that our employers will see our value

Focus on soft skills. Hard skills are the technical proficiencies you need to do your particular job. For example, if you are a nurse, your medical knowledge would be a hard skill. Likewise, if you are a financial adviser, your knowledge of the stock market would be a hard skill. Soft skills, on the other hand, are those personal qualities that transcend your particular job such as leadership capabilities, communication skills and relationship-building prowess. Artificial intelligence is often developed to replace hard skills, while it's the soft skills that can make you truly irreplaceable.

Strengthen your networks. "Be intentional about cultivating networks internally where you work, and more broadly within your industry," Goredema says. Not only might you hear about opportunities you could be qualified for, but a LinkedIn survey published in 2017 shows you're more likely to get hired when you have a connection to the hiring company.

Turn AI into an ally. Instead of thinking of artificial intelligence as your enemy, consider whether it and other technologies can make your job easier. "Are there ways technology can enhance what you do and make certain processes or tasks more efficient?" Goredema asks. You may find that technology frees up time for you to focus on other aspects of your job that have a greater impact on your work. You may also impress your boss in the process, showing that you're an "adaptable, forward-thinking problem-solver," Goredema adds.

The key is continuing to make yourself more marketable. "Use skills such as these to your advantage, not just in terms of how you do your job but how you build your career," Goredema says. "Your career is more than the role you do now, it's the investment you make in your future."