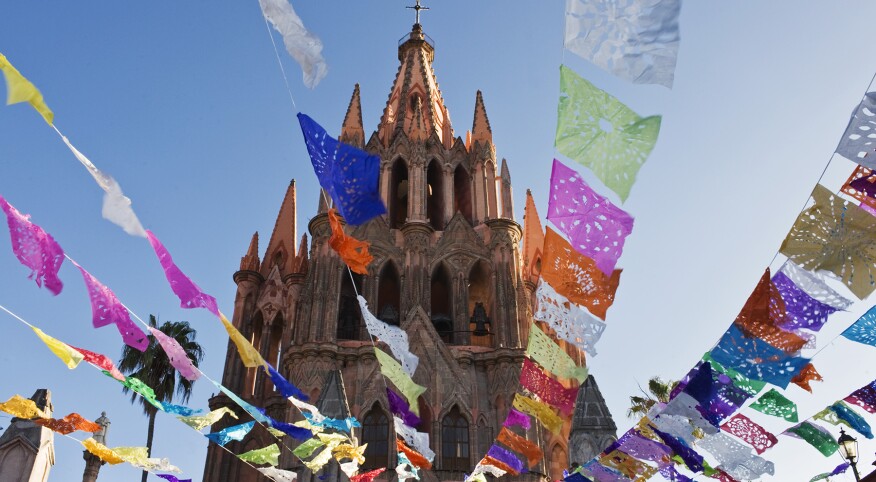 "Mexico's prices are like those in the U.S. a half-century ago" —Nana Anu, retired physician

Women's faces pop up on a computer screen. The weekly gathering of expatriates via videoconference is an opportunity to socialize and check in on one another during the pandemic.

They are among a growing community of African American women who have emigrated from the States to Mexico's popular Lake Chapala area and find the quality of life, weather and affordability a winning combination.

I happened to meet some of them in fall 2018, when I went for a monthlong writing residency there at 360 Xochi Quetzal, an hour south of Guadalajara. The sisters were among thousands of expats — a number that swells in winter when snowbirds arrive — who live in lakeside villages, including Ajijic (ah-hee-HEEK), San Antonio Tlayacapan and Chapala, 5,000 feet up in Mexico's Highlands.

Walking down a street in Chapala, I ran into Nannette Thomas, a sister from Atlanta. We fell into easy conversation, which continued over lunch at the nearby American Legion. A retired teacher, she had relocated a few months earlier.

"I knew I needed to move someplace outside the U.S. to maintain the life I wanted," she says. "My pension and Social Security would only go so far."

She went from paying $1,000 a month for rent in the ATL to about $300 a month for a tiny place her first year, and now lives in a bigger apartment that is only $187 monthly — extremely low, even by local standards. Many expats can now afford housekeepers, physical therapy and personal services that would break the bank in the States.

The cost of food and entertainment is reasonable. A bus ride along the main road, the Carretera, costs a few cents. Before the COVID-19 quarantine, expats hiked, took cooking classes and acted in community theater.
Before she moved, Thomas got a feel for daily life in Mexico to ease the transition. She asked herself questions such as:

· Where are the hospitals relative to where I'll be?

· What's the true cost of living in Lake Chapala?

· And, how will I make friends?

The last question didn't linger for long. As she prepared to leave, she discovered that a Facebook friend and fellow ATL resident, Queen D. Michele, was also plotting her escape to Mexico. They began to meet up, compared notes and arrived around the same time.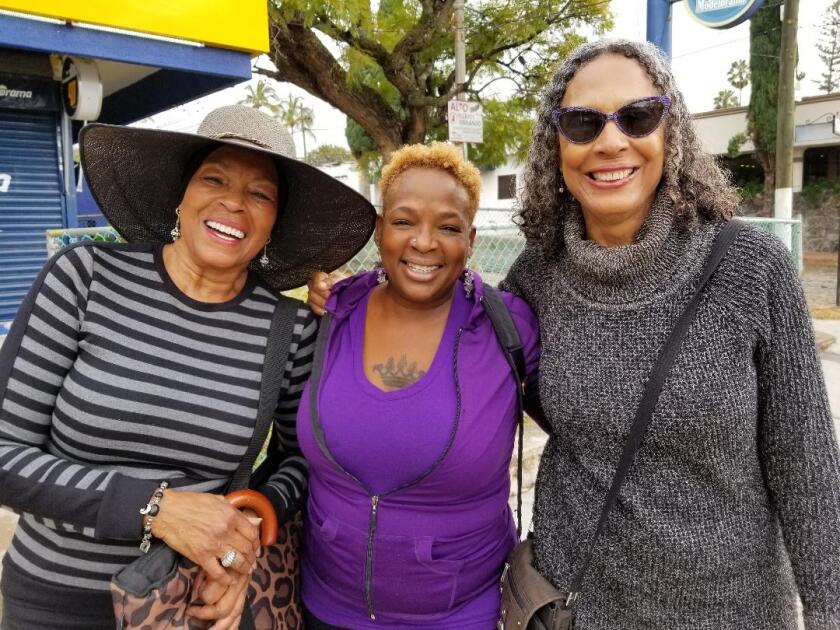 Since settling in Mexico, Michele has published three books: The Road to Wellbeing, Traveling Home Together and Considerations: A Guide for Moving Abroad, aiding those interested in following in her footsteps. She's also launched her Considerations of the Soul brand, and sells tote bags and mugs, with other ideas on tap.

Michele lives on $1,100 a month, $500 of which goes to rent. "Things here are extremely reasonable and attainable with a strict budget," she says. Some goes to travel to visit friends and family in the States, including her son, daughter and grandchild.

Moving to Mexico meant she didn't have to supplement her pension or downshift her lifestyle.

"There was nothing to fall back on, like a husband or savings," she says. "I realized there would be no extras in my life, no concerts, no casual or fine dining, no movies, no long weekend trips."

She researched top places to retire, and Mexico won out because of its "friendly, honest, hardworking and family-oriented" people. She loves hiking and is learning Spanish at her own pace. "I am no longer on the spinning wheel of the U.S. matrix," she observes.

Though five years out from collecting Social Security and Medicare, Michele keeps a credit card tucked away with $500 on it (around 10,000 pesos).

"I view it as my insurance for routine maintenance such as teeth cleaning or blood work.… If I need to be hospitalized, the credit card will get me in the door," she says. With a permanent resident visa, she qualifies for public medical services provided by the Mexican government. (With certain Mexican hospitals now overburdened with the extraordinary circumstances of the COVID-19 response, some U.S. citizens or green card holders have opted to seek care in the States)

One Sunday afternoon, I met Michele when Thomas invited me and another writer visiting Mexico to a salon hosted by Nana Anu. A retired physician who moved to the country six years ago, Anu had lived in Baltimore; Birmingham, Alabama; Nashville, Tennessee; and Atlanta.

We all brought a dish; a modestly priced wrapped gift, which we swapped; and a poem, song or story that made us feel peaceful. It was a delightful afternoon.

Anu got to Mexico through a survey she took in an international magazine. She'd read up on Costa Rica, Belize and Panama, but along with being affordable, Mexico reportedly had the best internet.

"Mexico's prices are like those in the U.S. a half-century ago," she says.

She visited over Thanksgiving week in 2013, and by the third day, "I knew this place was for me," she says. "I spent the other three days deciding which neighborhoods I liked."

An abundance of international restaurants appealed to Anu, as did living near water. Lake Chapala has a bustling boardwalk called the malecón, fringed with restaurants and shopping. Her Spanish is coming slowly but she says, "I actually love not knowing what everyone is saying when they're not talking to me. [The people] do not push their culture on you."

Anu relishes leaving behind the "crime, high prices, impatient people and traffic" in the States. She either drives her go-cart or walks.

Joan Hardy also uses public transportation, having gotten rid of her car. The organizer of the weekly videoconference, she knows the ins and outs of Mexico because she's visited the area since she was 6, when her grandparents spent winters there.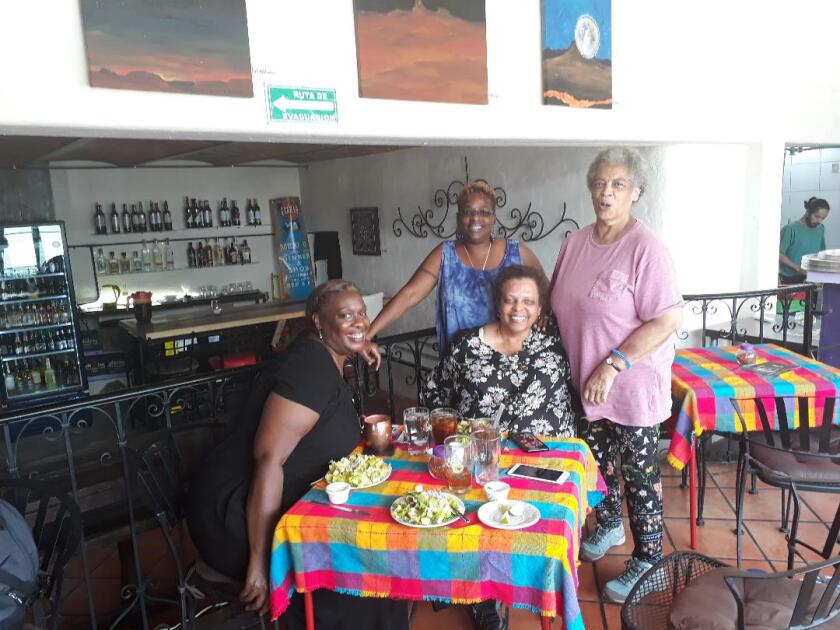 People entertaining a move to Mexico are advised to do their homework, Hardy says. Some sources the women recommend include The Move to Mexico Bible, Mexperience and the Two Expats Mexico Blog. They also advise checking in with Mexico's Ministry of Foreign Affairs.

Until the pandemic, Hardy, a former Detroiter, flew back and forth to the States frequently, which made her the point person for Black hair products, which Mexico does not have.

"I would put a notice on my Facebook page to let the ladies know I'm traveling, so they could get their orders in," she says. Once she brought back a suitcase weighing 60 pounds.

For now, though, the sisters of Chapala are sitting tight, rationing their remaining beauty supplies and holding each other down with Tuesday game-and-chat fests via Zoom.