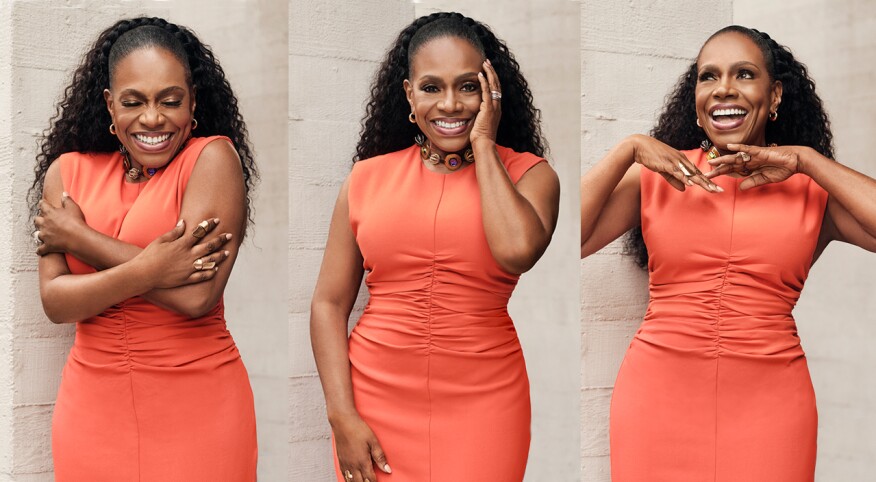 It was an unforgettable moment. While accepting the Emmy for best supporting actress in a comedy series (for her role on Abbott Elementary), a clearly stunned Sheryl Lee Ralph stood regally on the podium, bathed in the applause of her peers. Then purposefully, and oh so powerfully, she belted out the first few lines to Dianne Reeves' iconic song "Endangered Species." "I am an endangered species, but I sing no victim song. I am a woman. I am an artist. And I knoooooooow where my voice belongs." The crowd roared and immediately leapt to its feet. When Spirit is in the house, children, you can feel it. And they — like us — knew that Sheryl wasn't new to the game, she was true to the game. Sometimes you just gotta give respect when respect is due.

"I've been at this since I was 19." Ralph, who is gorgeous at 66, said in a recent interview. "My first film was A Piece of the Action with Sidney Poitier. Up until this moment, that's a whole lot of years." And through the years she's been busy. Performing on Broadway in Dreamgirls, and in TV shows like Moesha and Abbott Elementary. Supporting organizations that raise HIV/AIDS awareness. Helming projects like Divas Simply Singing!, a health awareness benefit concert she's hosted for more than 30 years. Ralph's devotion to her craft and her commitment to community is an extension of the positive vibes she puts out into the universe each day, and clearly what goes around, comes around. Happily married for nearly 20 years, Ralph is the mother of two adult children and the daughter of a Jamaican mother and an African American father who stressed excellence ("My mother was really very shocked that Barack Obama became the first Black president of the United States, because she was sure it was going to be me," she jokes) and celebrated the arts (her father had a Ph.D. in music education). In this excerpt from a talk with AARP interviewer Harriette Cole, Ralph shares some thoughts, life lessons and words of wisdom she's received along the way.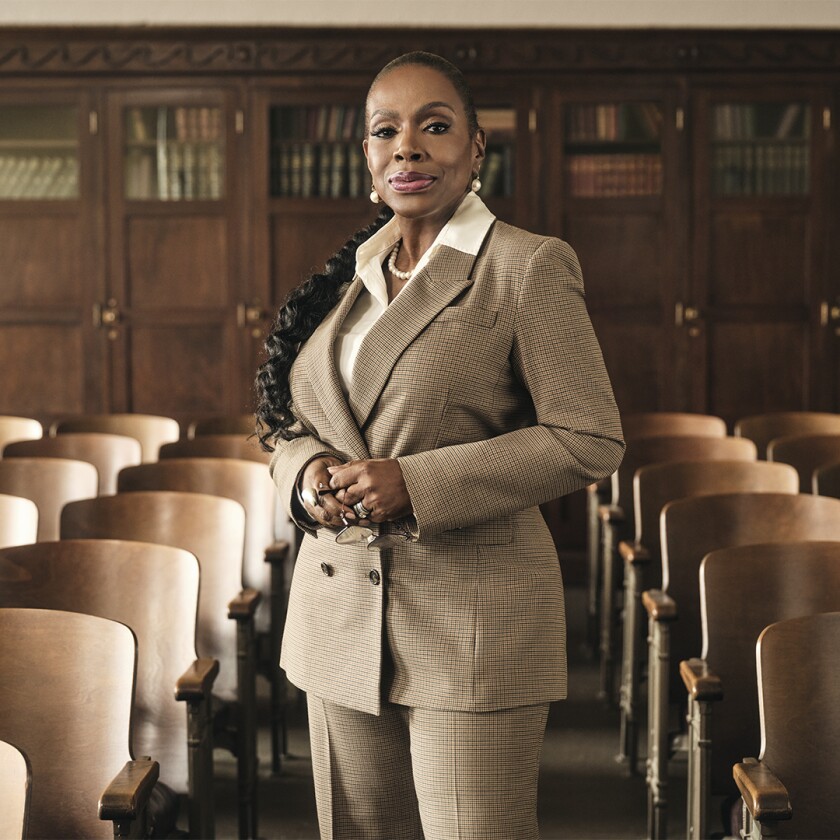 Wisdom from her dad
My father used to always tell me you got to live a long time, got to take care of yourself. You have to eat properly. You got to try and exercise. He used to tell me all of these things … and I listened to him. So my life has been about preparing for longevity. My life has been finding my joy, living in my joy, making great choices for me and understanding that life is not always fair. Sometimes it's your day. Sometimes it's not your day. But if it's a good day or a bad day, you got to thank God because you got a day. I am grateful. I am thankful and I carry on. And when I get tired, guess what I do? I stop. And I rest. And when I go to bed at night now I remember one thing: breathe, doggone it, breathe. When I get stressed I don't think about what's stressing me — I try to let it go. Lay it down and breathe so I can carry on. Knowing I'm very fortunate — you see, my parents loved on me. I love on my two children. And when I look at my two children, I'm like yes. And I thank my parents so much for that. It's been an amazing thing.


Wisdom from her mom
[Kids] made fun of me. [Called me] liver lips. Ugly. Said my nose was too broad. I was too dark. I was too this. I was too that. And my mother said look in the mirror. Give yourself some time. Be patient. Oh my god. I have to thank my mother for me giving me that relationship with what I see in the mirror.


Wisdom from Sidney Poitier
[He said] pay attention, pay attention. And what else? Pay attention. That was the one thing. Well, I remember one day I was lost in a book and he was like, I'm directing a film here. You're in it. Pay attention. I'll never forget that. Sharpening my craft that it never ends, just because you get cast in a role. So it was about OK, what's next? What can I do to become better? … He was very interesting. He didn't want me, as a young actress, to be taken advantage of by men.


On being a young woman in show business
When you started out young — oh my god — when they start to ask you to take your clothes off — you don't know what can follow behind that. You're innocent and you think it's gonna be OK. It's not going to be OK. A lot of times people end up hurt and broken by what happens to them, but I was being schooled and protected. I'll never forget one time [with] one producer, we went to Vegas. I was supposed to have my own room, but miraculously, there was no room for me. So we were all in just one room. And then it was just one bed. And it was like 'this is all you have to do.' Oh — that's all I have to do. Really? Oh my god. You'd be surprised the things that people tried to do and say and you have to know what's your bottom line. What are you willing to give up or not give up? Sometimes they never call you again. Sometimes they never talk to you again. The rooms that you go into, and I remember … such easy access to drugs, all kinds of things out there. I'll never forget one time I went into the room and I was like, whoa! And I exited the room. The host of the party told me, you will not be invited back. Wow. That's how it goes.


On why she refused to play drug addict, criminal or prostitute roles
I didn't want my parents to have to look at me like that. I didn't want them to see me naked or dead or all of that. I didn't want my church to see me like that. I didn't want the kids that I didn't have yet to see me like that. I didn't want the husband that I didn't have yet to be embarrassed or have other men show pictures [of me]. You know, I remember what it was like with Penthouse. [Note: She briefly sang on a tour sponsored by the magazine but never posed or took her clothes off.] I remember what it was like when those men would open up that doggone magazine and [ask us to] sign on our privates. You know, that didn't feel good to me. I didn't want that for me. And I didn't want it for the generations that I knew were going to come after me.

A lot of great actresses poured into me — Virginia Capers, Rosalind Cash. I remember the first time I met Beverly Todd, you know, working with Black Denise Nicholas — and all of those women before who to me were examples of beauty and talent and all of that. So I knew what effect they had on me as a young girl. When young women look at me and say, 'Miss Ralph, I get it. I understand. I thank you.' I'm like, I did it for you. And they know that I did it for them. And it's the best feeling because I made the right choices for me.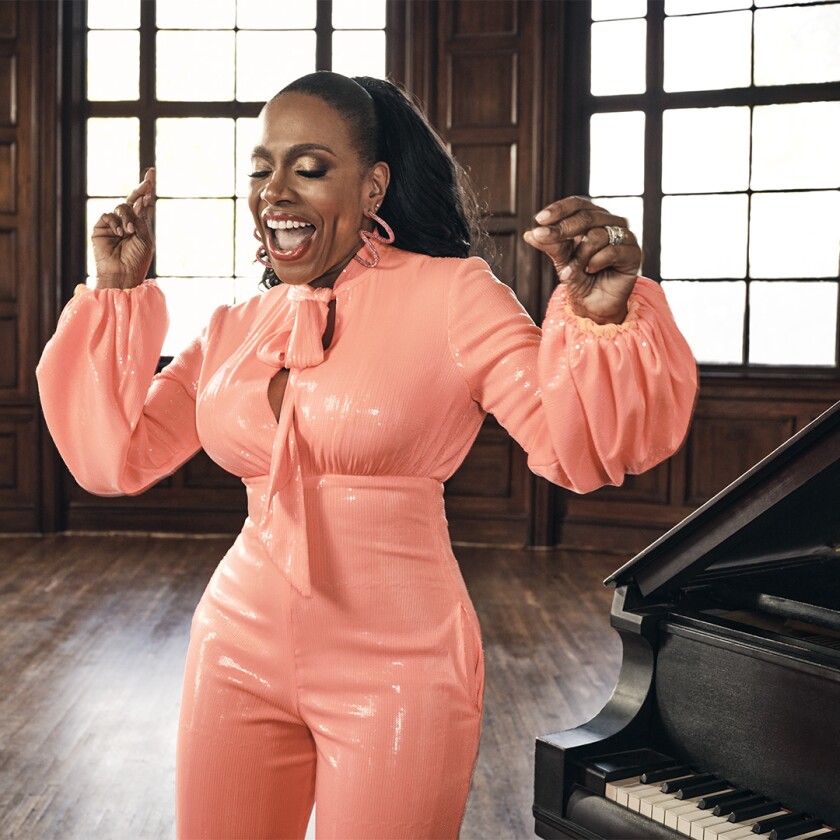 On being uncompromising
I love this when people say "compromise," because the thing that immediately comes to mind is Eartha Kitt. They say, 'Look, don't you want to compromise?' and [Eartha said] "Compromise — me? Why? It's my life."


On how we view ourselves
We continue to buy into the sickness — sickness of how we wear our hair or don't wear our hair, the sickness of the whole plastic surgery of it all. You know, I see some of the things around the world that Black women are doing to their bodies to emulate what white women have done to their bodies, and the sickness is going back and forth. The way we are choosing to do things like bleach ourselves — whether it's pills, injections or cream — the way we want to erase what is so beautiful about us. I find so much pride in being Black. You know, I love the skin I'm in and I say that all the time. Thank God I love Black. I wear it every day.


Wisdom from an unknown source
A lesson that I learned very early — I don't know who it was that said it to me —but they said, always know, no matter how famous you become, no matter who you are, there will always be one somebody who does not know you, has never heard about you. And this is their first time seeing you. They also told me that no matter how high up you go, you'll always end up changing in somebody's bathroom. Thank you.


On what she believes
What I believe is that everything's gonna be all right. I believe that things are gonna get better. I believe that I am able to rise above my pain. I'm able to rise above my valleys. I am able to make these things happen. Because I choose to get up and get out there in my life. It's my life to live. And I believe I'm the one who lives it. I really believe it.


Sheryl Lee Ralph photographed by Emily Shur at the Ebell of Los Angeles on April 14th, 2023. Produced by Clarissa Garrett/Bauie + Rad; wardrobe stylist: Ivy Coco Maurice; hairstylist: Kahh Spence; makeup artist: Marquis Ward; props: Wooden Ladder

Related: Emmy winner Sheryl Lee Ralph graces the cover of the August/September 2023 AARP The Magazine.
The Magazine is available in print, or access a digital version by downloading the AARP Publications app from the Apple or Google Play stores. It is also available on Apple News+ (subscription required).

The definitive lifestyle publication available to AARP members only, it offers celebrity interviews, features on health and tech, plus tips, recipes, book and movie reviews, and more.

If you're not yet an AARP member, join today to get your subscription to AARP The Magazine.