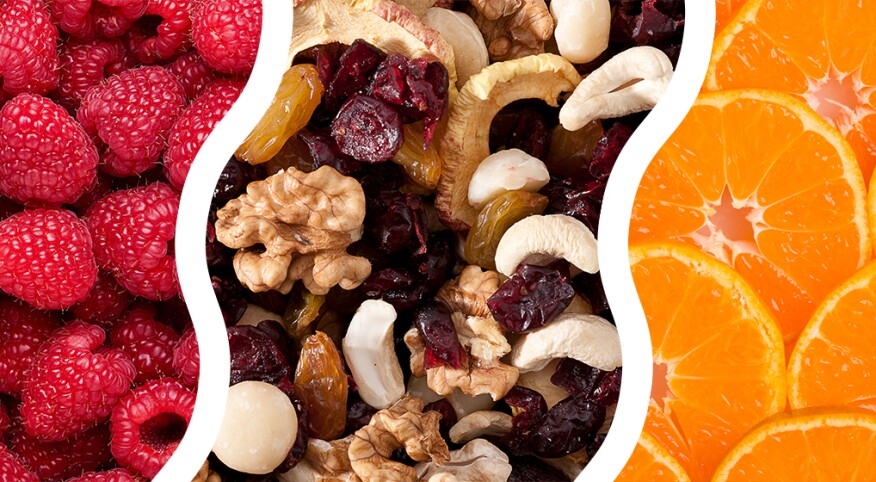 When it comes to supporting your brain health, you're doing all the things. You're eating fish to get those essential omega-3 fatty acids, and you're getting plenty of exercise. But have you considered your snacks?

Here are five snacks that not only taste great but also may help your brain.

Dark chocolate

You don't need scientific research to tell you that chocolate can positively impact your mood. You may feel like just one bite of your favorite candy bar helps you shake off the stress of the day. But studies also show that chocolate is associated with improved memory, too.

Dark chocolate is packed with flavonoids, which are antioxidant plant compounds that evidence suggests can help slow down age-related mental decline and enhance memory. In fact, one study on chocolate's effect on cognitive function found that people who ate chocolate frequently performed better in a series of mental tasks, including some involving memory, than those who rarely ate it.

This doesn't mean you can snack on Snickers all day. You need to opt for dark chocolate with a 70 percent or higher total cocoa content and made with as few ingredients as possible. And dark chocolate, like any other treat, should be eaten in moderation. Try not to eat more than one ounce of dark chocolate per day.

Trail mix

Trail mix can be like a little buffet of brain food. But many prepackaged mixes are high in sodium and often contain nuts and seeds that are roasted in hydrogenated oils and dried fruits coated in sugar or high-fructose corn syrup. So, your best bet is to make your own trail mix at home using raw nuts and seeds. Walnuts have been found to help slow brain aging and are a good source of omega-3 fatty acids. Pumpkin seeds contain powerful antioxidants and are a good source of nutrients that are important for brain health like magnesium, iron, copper and zinc. The nutrients found in pumpkin seeds can also improve your mood and sleep, boost your immunity and help your skin health and vision, too. And you can throw in a bit of dark chocolate to get some flavonoids in the mix.

Oranges

Did you know that you can get all the vitamin C you need for the day in just one medium orange? And did you know that when it comes to brain health, vitamin C is kind of a big deal?

Vitamin C can help prevent age-related mental decline, and one study found that vitamin C-rich foods may protect against Alzheimer's disease. Plus, oranges are easy to tote along when you're out and about and on the go.

Berries

Small but mighty, blueberries definitely deserve a spot on your grocery list. Steven Pratt, M.D., author of Superfoods Rx: Fourteen Foods Proven to Change Your Life, once told WebMD that "brainberries" is his nickname for this tiny, tasty treat. The antioxidants in berries can fight against inflammation that may contribute to brain aging and neurodegenerative diseases. Studies show berries may even improve motor and cognitive functions.

Ann Kulze, M.D., author of Dr. Ann's 10-Step Diet: A Simple Plan for Permanent Weight Loss and Lifelong Vitality, recommends eating at least one cup of blueberries, fresh or frozen, each day. If you're not a fan of blueberries, opt for strawberries, a great source of vitamin C and other brain-healthy nutrients.

Better yet, fix yourself a smoothie of blueberries and strawberries for a delicious mid-morning or mid-afternoon snack.

Chips and dip

If you like chips and guacamole, you're going to love this. The monosaturated fats in avocado help with healthy blood flow, which in turn helps brain health. So, whip up some guacamole and break out some whole grain chips to complete this snack. Whole grains are associated with a reduced risk for heart disease and a healthy heart supports a healthy brain.

If guac is not your jam, go for avocado toast instead. Because avocado is high in fat and calories, be careful not to overindulge. Just one-quarter to one-half of an avocado a day is plenty.

Learn how tasty snacks and other food decisions may influence your brain health at stayingsharp.aarp.org. Staying Sharp is an online brain health program included with AARP membership.