4 Easy Style Boosts for Slicked-Back Hair
Protect your mane and turn heads with pro tips for salon-worthy hair. They work with all textures!
With new variants of the coronavirus on the rise, many sisters are still holding off on resuming regular salon visits, forcing us to get creative with our hair. At the same time, many of us are using this time to give our strands a much-needed break. If a slicked-back ponytail, pixie, TWA or bun has become your go-to look during quarantine, there's good news. By selecting a few styling products and adornments, you can take your look from casual to glam in five minutes or less, says licensed cosmetologist and owner of MG Beauty, Mindy Green. Here are four effortless styling tips that don't require any heating tools.

Switch up your part and add accessories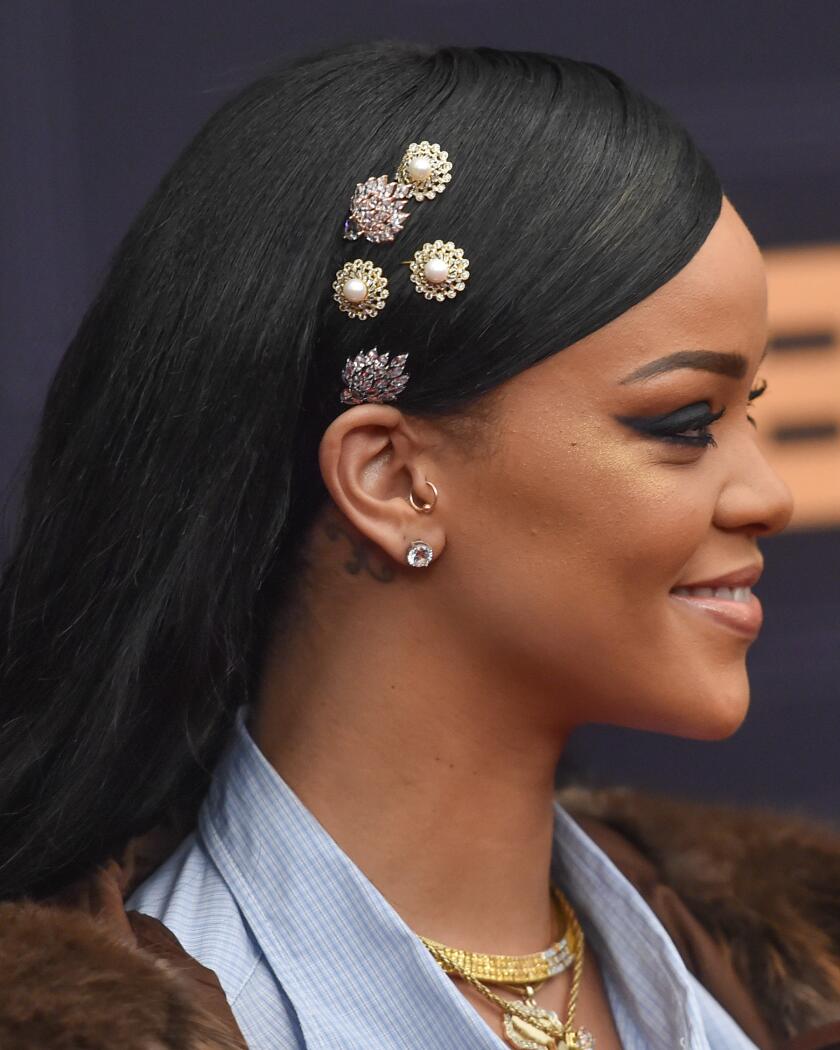 Celeb style inspiration: Solange Knowles, Rihanna

A sleek pony, slicked-down TWA or bun never goes out of style and is probably the easiest to pull off when you're busy running errands and hopping on early morning Zoom calls. Next time, try out a deep side or zigzag part so that the front of your hair has some interest on video calls. Feeling extra? Add a few rhinestone bobby pins or statement barrettes in silver and gold. Use a pomade to help tame flyaways.

Two barrette options: Pearls Hair Clips (amazon.com) and "Queen" Rhinestone Bobby Pin (mykitsch.com)

Two pomade options: OUAI Matte Pomade (sephora.com) and EIMI Just Brilliant Shine Pomade by Wella (walmart.com)


Get fringe benefits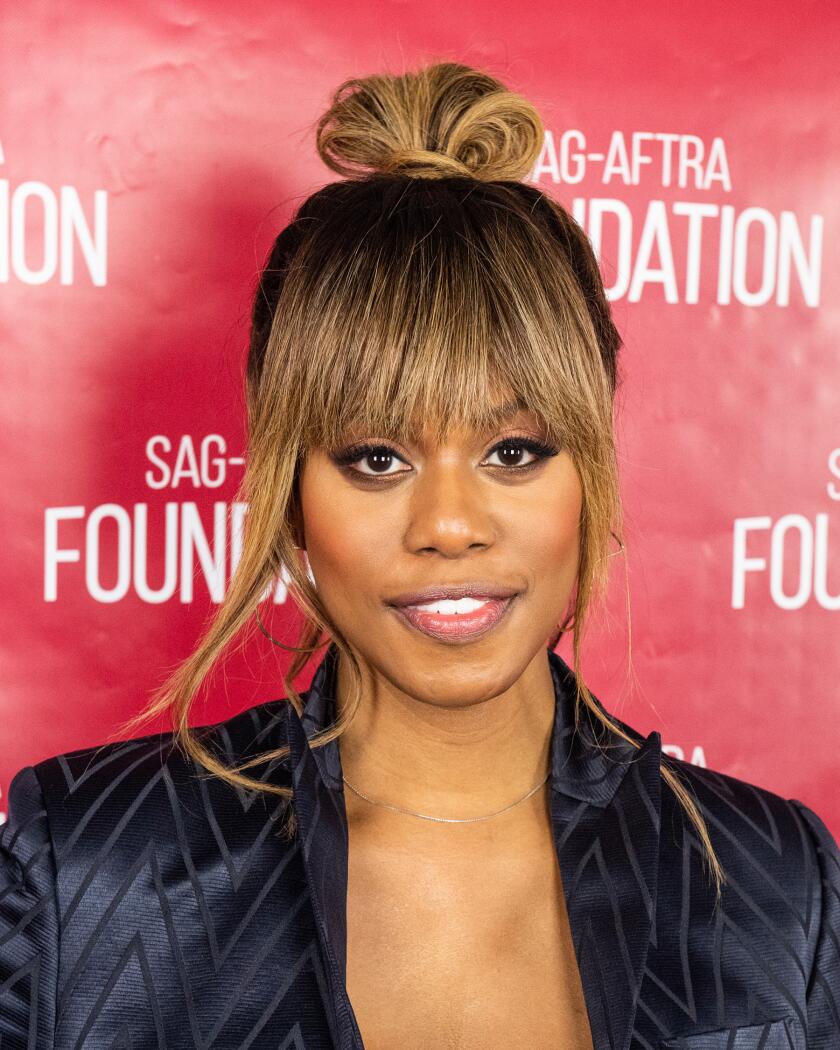 Celeb style inspiration: Laverne Cox; Meghan, Duchess of Sussex

Wearing tight braids, buns, extensions and ponytails can lead to thinning hair, especially around the temples, due to prolonged tension on the hair follicle, aka traction alopecia. In fact, one-third of Black women suffer from this type of hair loss. Good to know: As we get older, our hair growth slows down and our strands become thinner and more fragile. If your hairline is starting to thin out, loosen up on the tight hairstyles and try making hair masks and daily scalp massages part of your beauty regimen. Clip-on bangs can also do wonders at disguising thinning temples. Invest in human hair and ask your stylist to trim the bangs to suit your face to level up your clip-on game.

Two options: Yaki Indian Remy Clip In Bangs (sassysecret.com) and Vivica Fox Snap Bang Front (wigs.com)

Get lifted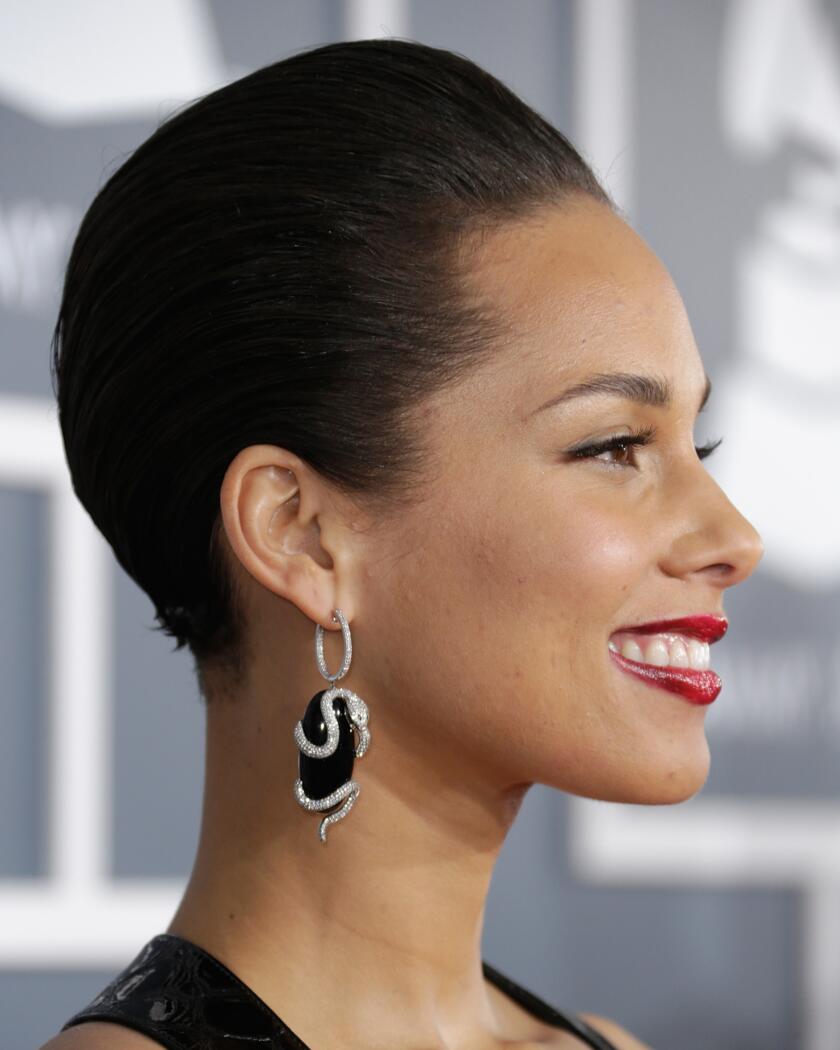 Celeb style inspiration: Alicia Keys

If you want to turn heads at the next virtual happy hour, let your hair do the talking. "Adding some height or a bump in the fringe/crown area can give everyday ponytails and buns an edge and create a completely different style," says Green. To achieve a modern bouffant in seconds, you'll need an insert with a comb attached to it.

Two options: HugeStore 2 Pcs Sponge Hair Volume Bump Up Clip Hair Maker Tool Hair Comb and Pack of 2 Women Lady Girl Hair Styling Clip Stick Bun Maker Braid Tool (amazon.com)

Opt for elegant edge control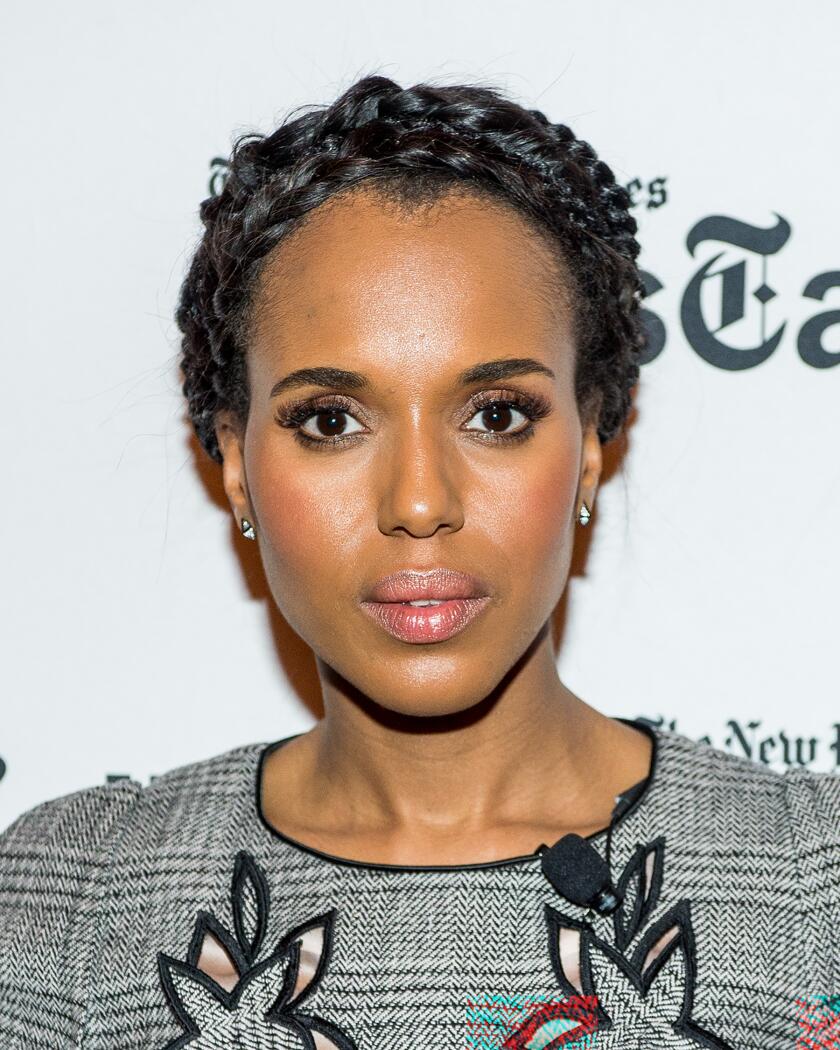 Celeb style inspiration: Kerry Washington

Want to give your second-week silk press and/or basic buns some oomph? Choosing a braided headband creates fullness near the roots and instantly makes you look put together without needing to add unnecessary stress to your scalp. Pro tip: You can camouflage the need for a relaxer touch-up with the right edge control, according to Green.

Two braided headband options: Cristoli Goddess Braid Headband for Natural Hair African American Black Hairstyles (etsy.com) and Milano Collection Synthetic Braided Headband (voguewigs.com)

Two edge control options: Style Edge Booster Gel Strong Hold Styling Gel (walmart.com) and Mielle Organics Moisture RX Hawaiian Ginger Moisturizing Styling Gel (mielleorganics.com)

Trying to cover up grays? Style Factor Edge Booster Hideout Hair Color Pomade for Gray Hair (walmart.com), which comes in dark brown and natural black, is perfect for that, says Green. You may also like Everpro Gray Away Root Touch-Up Concealer For Men & Women Quick Stick (walmart.com).