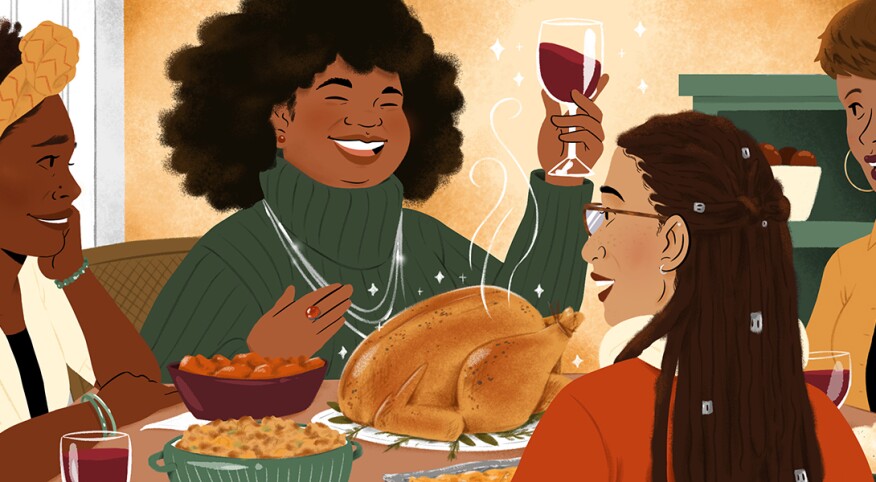 As we reflect on our blessings this time of year — faith, family, friendships, health — we want to say how thankful we are for you!

Since we launched in August, readers like you have read the articles, shared Sisters with friends, visited us on Facebook. You've filled our in-box with candid notes about your life, loves, wishes and interests. You've sent us ideas, honest feedback and praise.

Sisterhood is the net we fall into when we need help, love or reassurance. Friends reduce stress. Our girls listen to us, see us and give us life. We're here for you, too — and we're so glad you're here! We'll continue to listen to you and to talk about everything that matters to Black women. Enjoy the holiday weekend, Sis.

Happy Thanksgiving!!

--your Sisters From AARP team

In case you'd like to share Real Talk for Real Sisters with family and friends this weekend, here are some of the top articles we've featured in our newsletter.