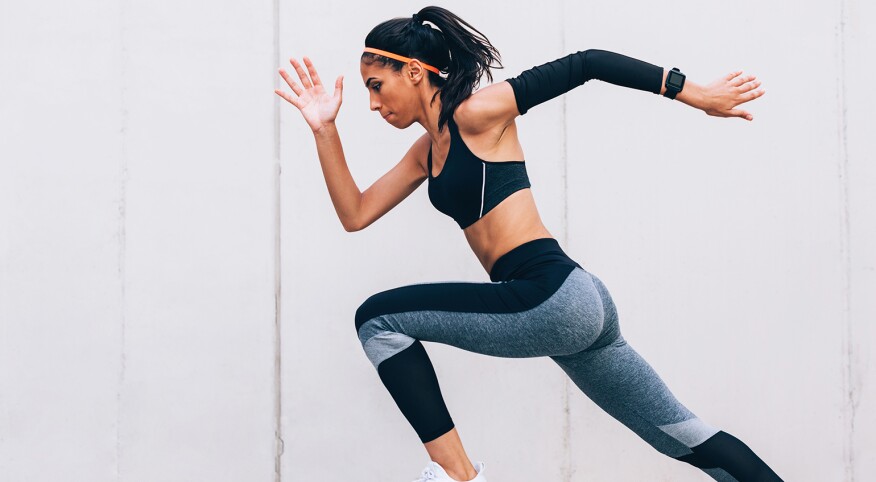 If you're anything like me, you were raised not to go out of the house with your hair "lookin' like who shot John." Having a solid fitness routine often seems at odds with this goal, especially when it comes to trying to maintain a regular cardio routine during the work week.

Many of us worry about sweating our hair out, often at the expense of getting the exercise we should. After all, it's important to sweat. Sweating increases blood flow, boosts endorphins, and also helps to detox your body's liver and kidneys. And say "goodbye" to breakouts: Sweat helps to release impurities from your pores, clearing the skin of blemish builders.

Work out and a have good hair day? The right gear makes it possible. Since I've discovered performance wrap headbands, I can walk out of a 40-minute cardio session with laid edges!

My headband of choice is the Gymwrap by actress Nicole Ari Parker, because I knew that in buying a product designed by a Black woman (no matter how famous), it would be customized to sisters' needs. Another option is the Dri Sweat active headband,

The Gymwrap in a variety of colors and patterns, ties right around your head and wicks away sweat as you exercise, putting an end to reverted edges, even if you wear your hair pressed, like I sometimes do. We spend time and money at the salon to look good. We deserve to get fit and have a style that lasts.

So, I know as you're reading this you're having your doubts (I did, too) but the wraps make sure that my hair is still bouncing and behaving after a workout. I can now confidently go to the gym on weeknights without worrying about how to salvage my hair for the office the next day. I prefer to wrap my hair after it's gathered in two cornrows, pulled into a high ponytail, or safely pinned in a doobie wrap. But the wraps work just as well with a variety of styles: relaxed, natural, braided— whatever. So, tie it on, and get to work!