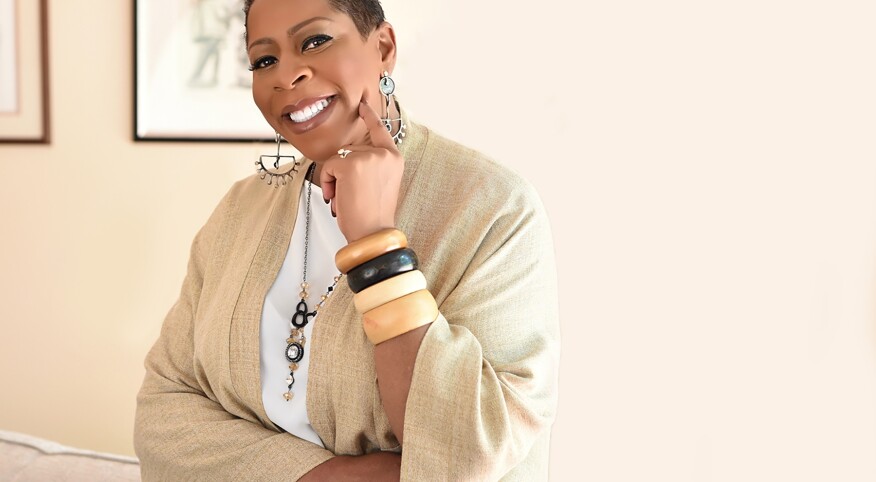 July is Black, Indigenous, People of Color (BIPOC) Mental Health Awareness Month. Formerly known as National Minority Mental Health Awareness Month, we owe this designation by the U.S. House of Representatives largely to late author and activist Bebe Moore Campbell. Sister Bebe was one of the most brilliant and heart-centered writers I've ever had the pleasure of working with. Her bestselling novels, such as the semi-autobiographic 72 Hour Hold, about a Black mother seeking psychiatric care for her bipolar daughter, helped remove some of the mystery and stigma around behavioral health care that pervades our community.

I see that same brilliant, heart-centered work, using popular culture to normalize mental health care, in Uzo Adoba's role as Dr. Brooke Taylor on HBO's In Treatment . But even more powerful is when viewers experience the real thing. For years, fans of Braxton Family Values, The Real Housewives of Atlanta, Love & Hip Hop Atlanta and other reality shows have witnessed this sort of healing happen right from their living rooms, thanks to Sherry Blake, Ph.D.'s role on these shows.
I'm thrilled to share that Dr. Sherry has joined Sisters as a contributor, and you can reach out today with questions to her advice column, which launches next month.
And while it was riveting to tune in to Tamar's intervention on "BFV," the transformation of lives off-screen is just as dramatic. Every day, men and women who had never before sought therapy booked appointments with the Vanderbilt University trained clinical psychologist after viewing the series, Dr. Sherry told me during our video chat the other day. With all Black folks have been through, especially since 2020, none of us should hesitate to seek healing. "Mental health is part of your health — nothing more, nothing less," she stresses.

Dr. Sherry Launches Column in Sisters
I'm thrilled to share that Dr. Sherry has joined Sisters as a contributor, and you can reach out today with questions to her advice column, which launches next month. Click here to send your questions for Dr. Sherry. We'll publish the answers to those chosen for the newsletter right here, while senders will remain anonymous. Dr. Sherry's heart-centered, brilliant insights about the things many of us are going through collectively affirms our midlife journey and resilience. Readers of her books The Single-Married Woman and Care for the Caregiver: Surviving the Emotional Roller Coaster know exactly what I mean.





An advice column isn't the same as psychotherapy, however. If it's time to add a mental health provider to your care squad, you can find resources here and here. If you're experiencing an emergency, call 911.

For Black folks, there remain barriers to mental health care access, such as underinsurance, a shortage of diverse providers, systematic red tape, social stigma and familial shame. Our reticence to open up and talk to one another about what's really going on shouldn't be one of them. From issue No. 1 of Sisters, where I shared my own journey back from a mental health challenge, this newsletter has been part of that conversation. You'll always find resources you can trust on SistersLetter.com, from culturally relevant articles on therapy, mindfulness and other self-care priorities, to the many mental health professionals who are also Black women among our writers and special event guests.





As Dr. Sherry says, self-care is so much more than a bubble bath (although nobody's knocking a soothing soak!). Having courageous conversations about emotional well-being can be a life-changing way to care for ourselves and one another. Share your questions for Dr. Sherry here and join the conversation.