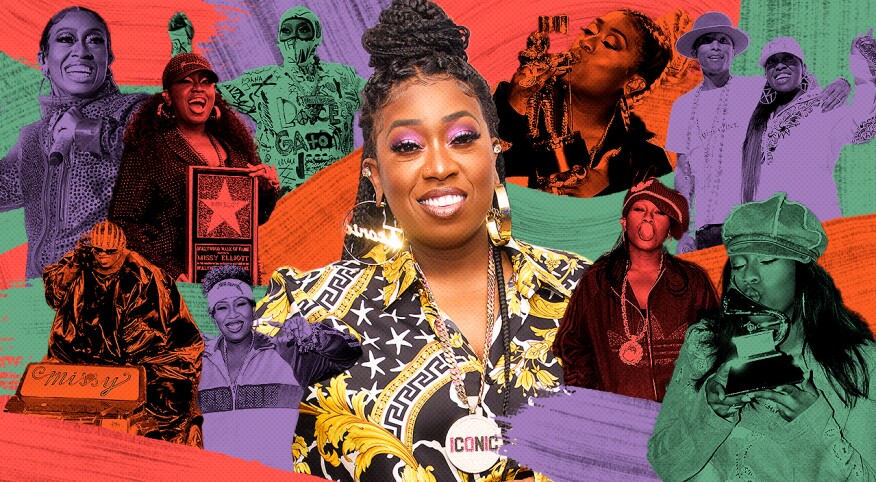 One of the first times we met Missy "Misdemeanor" Elliott, she was costumed in a suit that resembled an inflated trash bag, rocked finger waves that fell "like Humpty" and showed off a sharp wit that took lyrical wordplay to a whole new level.

At first listen, it was clear that Elliott's mind worked in mysterious ways. She invented her own language that threw listeners for a loop, yet her playful approach to songwriting is as perspicuous as it is perplexing. Take lyrics like "I hit 'em with the hee" and "Izzy izzy ahh zizah zizah zizah." These fictional phrases came out of left field, but because of her unmatched conviction and impeccable flow, we managed to make sense of the nonsense. And if you're still baffled by the iconic, clever line in "Work It" ("Ti esrever dna ti pilf nwod gnaht ym tup I"), just read it backwards. Thank me later.

On each track, Elliott extends an invitation to her imagination. Her eccentrically expressive songs can be compared to those friends with whom you've created a special lingo — no explanation necessary. Not only does this level of genius keep music moving forward, but it inspires us to embrace our quirks and put them on full display for the world to enjoy. I mean, why not? Elliott has been doing it for 30 years.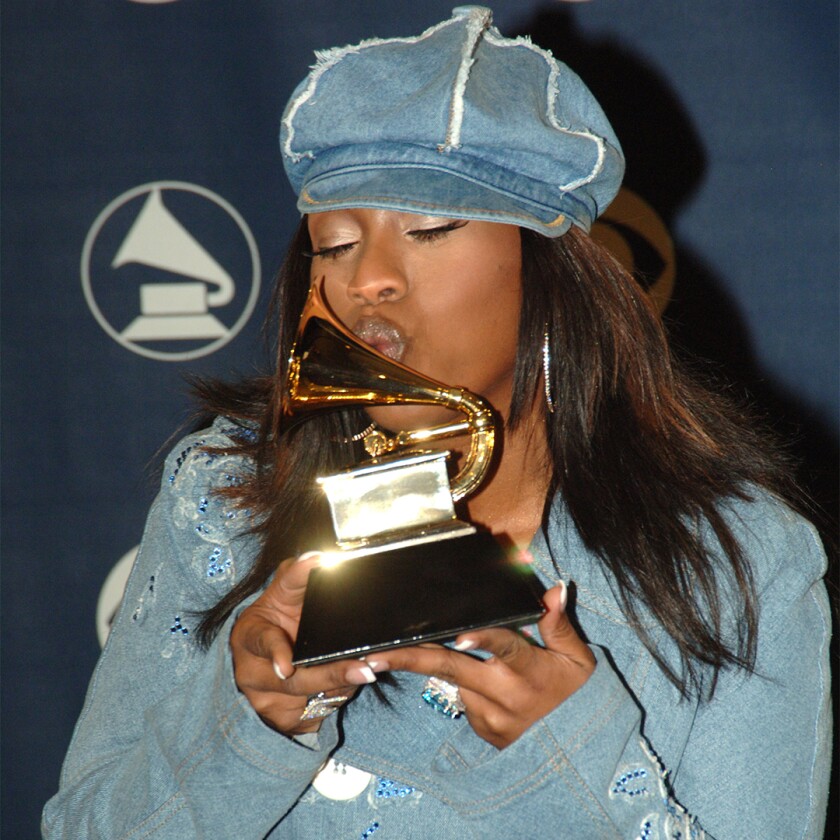 This year marks hip-hop's 50th anniversary, and you know it wouldn't be a true celebration without Elliott. The Recording Academy commemorated this milestone with a special performance at this year's Grammy Awards, featuring Elliott and other hip-hop legends, including Queen Latifah, Salt-N-Pepa and more.

Additionally, Elliott's unabashed boldness and unparalleled creativity have earned her some historic accolades. In 2019, she was inducted into the Songwriters Hall of Fame, making her the first female rapper to receive such an honor. Earlier this year, she was inducted into the Rock & Roll Hall of Fame (RRHOF) as the first female MC to ever be recognized. Her induction comes amid the controversy around Black artists often not getting their due. Just recently, the organization's co-founder, Jann Wenner, was removed from the board of directors of the RRHOF Foundation for comments he made about Black and female musicians. This year's induction ceremony will take place on Nov. 3.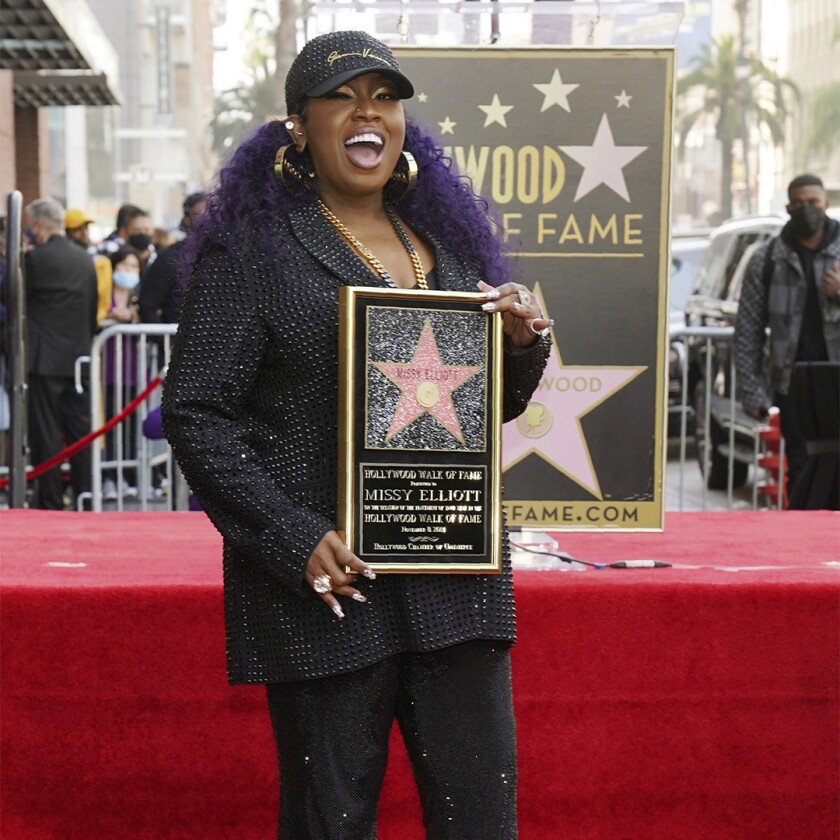 Born Melissa Arnette Elliott in Portsmouth, Virginia, she first made waves in the early '90s with R&B group Sista. This era of Elliott's career catapulted her into the dynamic, versatile artist we know and love today, putting her smooth vocals, dope dance moves and lyrical prowess center stage. And the latter part of the decade gifted us with one of the most iconic duos in music history — Missy Elliott and Timbaland.

These two were an unstoppable force in the industry, leveraging their creative chemistry to change the entire game. "Missy was a person who pushed me, who watched what I did, and turned around to make a masterpiece," Timbaland told TIDAL in 2019. "It's unexplainable. Unorthodox, but light. She makes something that's not the norm normal." Their partnership helped spawn Elliott's solo career, starting with the 1997 release of her debut album Supa Dupa Fly — or what I deem the proper introduction to Missy Elliott.

Leave it to "Misdemeanor" to deliver memorable visuals. In her first music video, "The Rain (Supa Dupa Fly)," we witnessed her distinctive artistry in raw form. If the witty words and catchy cadences in the song weren't enough to reel you in, then perhaps the Afrofuturistic vibes of the video sealed the deal. In a 2017 interview with Elle, Elliott explained why she wore the gutsy getup: "To me, the outfit was a way to mask my shyness behind all the chaos of the look. Although I am shy, I was never afraid to be a provocative woman. The outfit was a symbol of power. I loved the idea of feeling like a hip-hop Michelin woman … I've always seen myself as an innovator and a creative unlike any other."
Success followed Elliott into the new millennium with a steady stream of hits, including "One Minute Man," "Get Ur Freak On," "Work It" and "Lose Control." Selling more albums than any female hip-hop artist in the late '90s and early '00s while continuously honing her signature sound, the four-time Grammy winner became one of the most sought-after writers and producers at the time. You would've been hard pressed not to find her name in the song credits of major artists, including Janet Jackson, Whitney Houston, Mariah Carey, Aaliyah, Destiny's Child, Beyoncé, Monica and more. She also co-produced the Y2K era's Grammy-winning remake of Labelle's "Lady Marmalade," performed by Mýa, Lil' Kim, Christina Aguilera and P!nk.

Messages of body positivity, Black feminism and sexual expression conveyed in Elliott's music have carried over to a new generation of artists and music lovers. Her vision was vital to the future of hip-hop, setting a new standard for female MCs — and proving what's possible when women wield creative power.

The self-proclaimed definition of avant-garde, Elliott remains as relevant as ever. And what's next for the trendsetter is sure to be a vibe. Earlier this year, Timbaland confirmed that her new album is underway. Mind you, this would be her first full-length album since 2005's The Cookbook.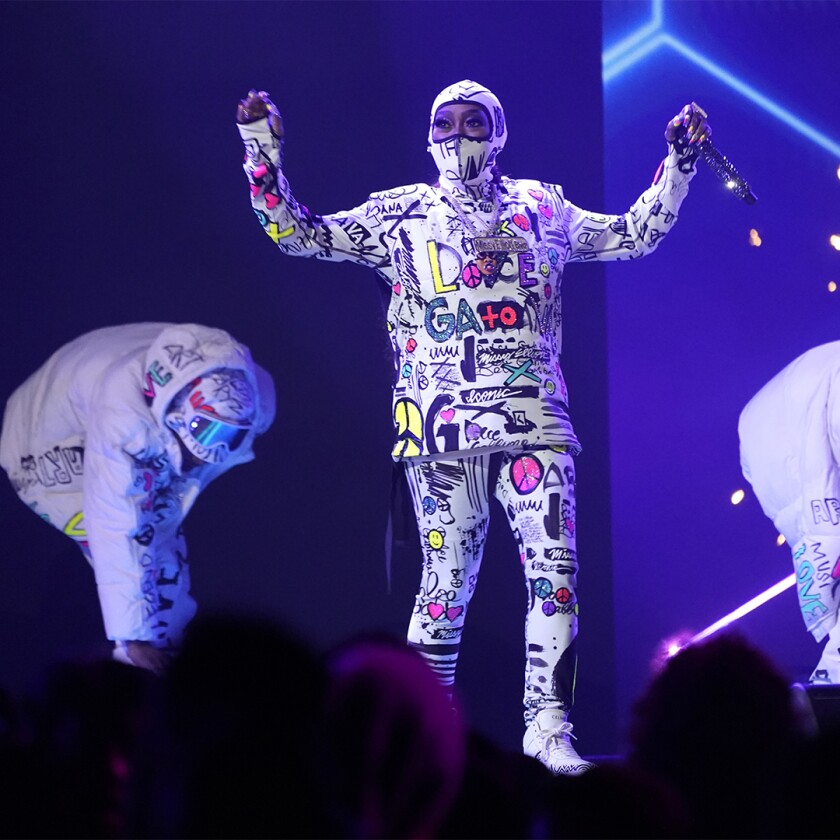 But never mind what we anticipate from the icon; she stays ahead of the game. In a 2022 Rolling Stone interview, she mused over her cutting-edge career: "I continuously push the envelope just to do something that's greater than the last. And it just keeps getting higher, the expectations for myself. Not just from what I think the people expect, but from myself."