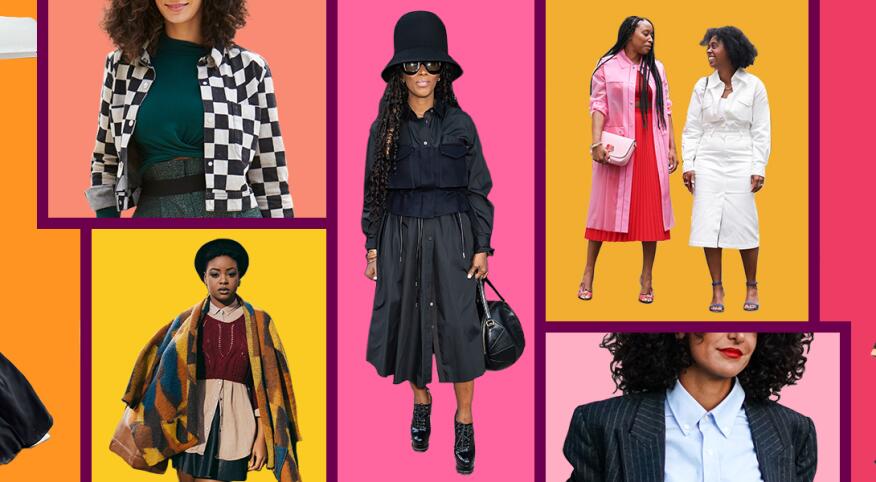 The irony of yours truly writing a fashion article is not lost on me. Earlier this season, I half-tucked a T-shirt into skinny jeans — for the first time ever. While my most stylish friends create fierce fits and slay in street style, I rely on classic wardrobe basics and simple uniforms. But then again, for this topic, that kinda makes me the right woman for the job. Because the journalist in me knows how to seek out and study the right experts, and the lover of sartorial simplicity in me knows when it's time get help. So I did.

There's a smart philosophy behind keeping our classics fresh: Pay attention to details. "Every time you get dressed, adjust your clothes for fashion impact," advises Lois Joy Johnson, AARP's very own guru on grownup style. "You might untuck or half-tuck a top, open one button on your blouse or shirt to create a flattering V-neckline, turn up and scrunch jacket sleeves, roll your jeans to above the ankle or belt your tailored blazer." Scanning the Insta stories of the elite image-makers who style the African American A-list, you'll see how the little things matter.

Those of us who rely on classic silhouettes still want to look fashion-forward, not frumpy. Maybe you took "Sisters'" shop-your-closet challenge to save yourself hundreds this year. Maybe you've been following our weight-loss advice and are shopping less because you're between sizes. Or maybe you're just not one to fall for every trend. Whatever the case, read the pro tips and tricks below and you're good.

Sew put together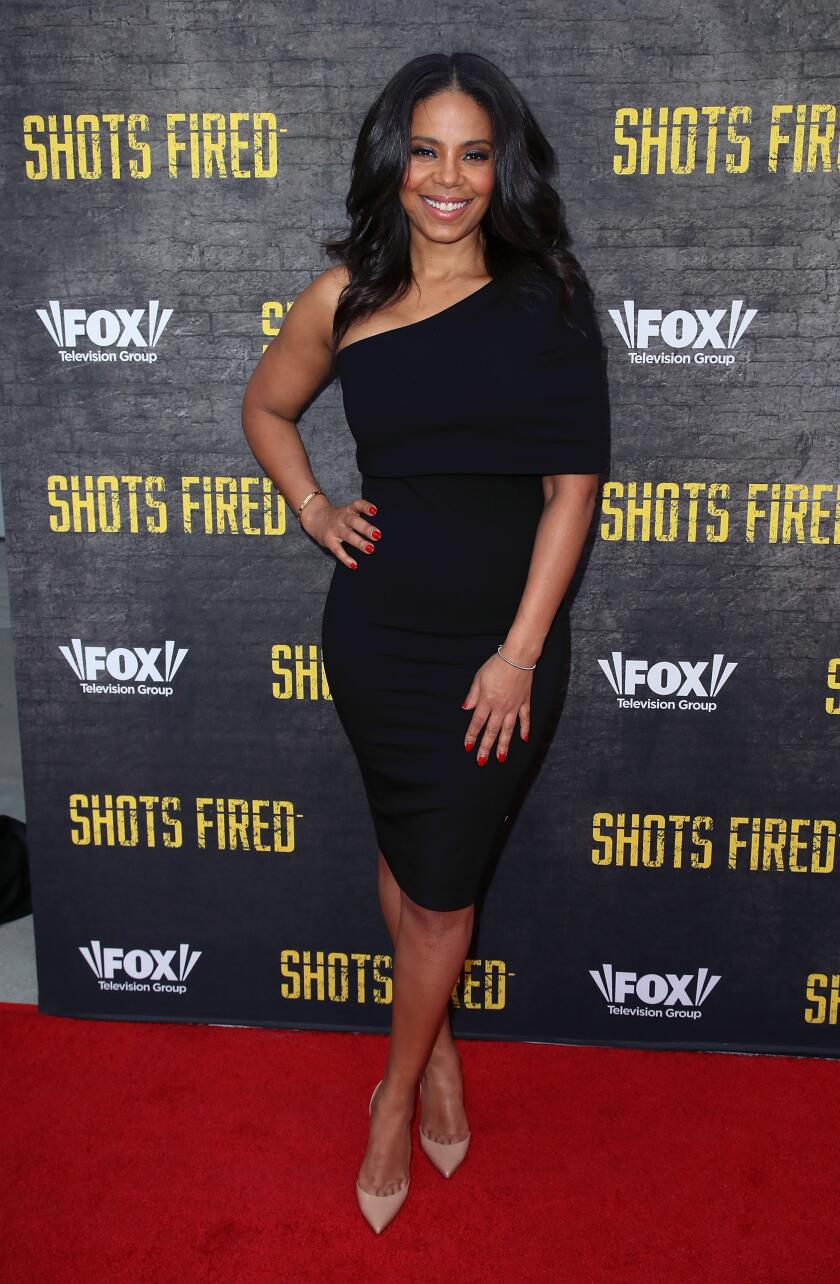 Johnson points out that the garments worn by models on e-commerce sites, in catalogs and in glossy mags have been expertly altered by a seamstress hired for the photo shoot. I've been on shoots where the stylist has gathered and clipped a dress from behind so that it hugs the model's curves when viewed from the front. "Ask your neighborhood tailor to raise the shoulder line for a smooth fit over the bust and to hem dresses at your perfect at-the-knee length. Then add nude pumps (matched to your skin tone) for a leggy look," advises Johnson.

Blaze of glory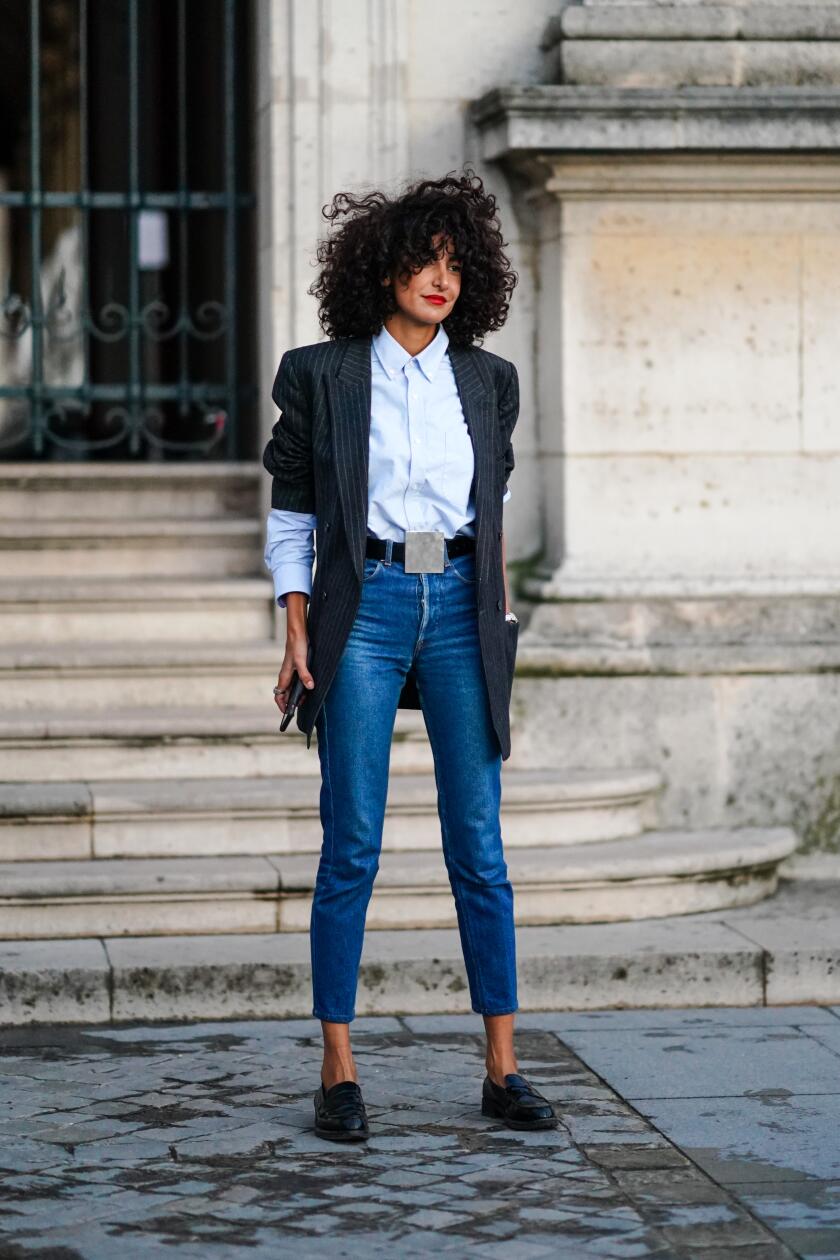 Costume designer and stylist to the stars June Ambrose, (she has dressed Zoe Saldana, Mariah Carey, Kerry Washington, Alicia Keys, Estelle, Garcelle Beauvais, Gabrielle Union and Ciara) is making both boxy and tailored blazers her go-to this fall. She'll layer a khaki-toned one over a button-down shirt, sweatpants and kicks to catch a flight. Enjoying a concert with her daughter, she donned a light one over a dark, cropped novelty tee and dark lizard-print pants. But a matching, fitted floral jacket and pants suited her just fine for a New York Fashion Week appearance.

Blanc canvas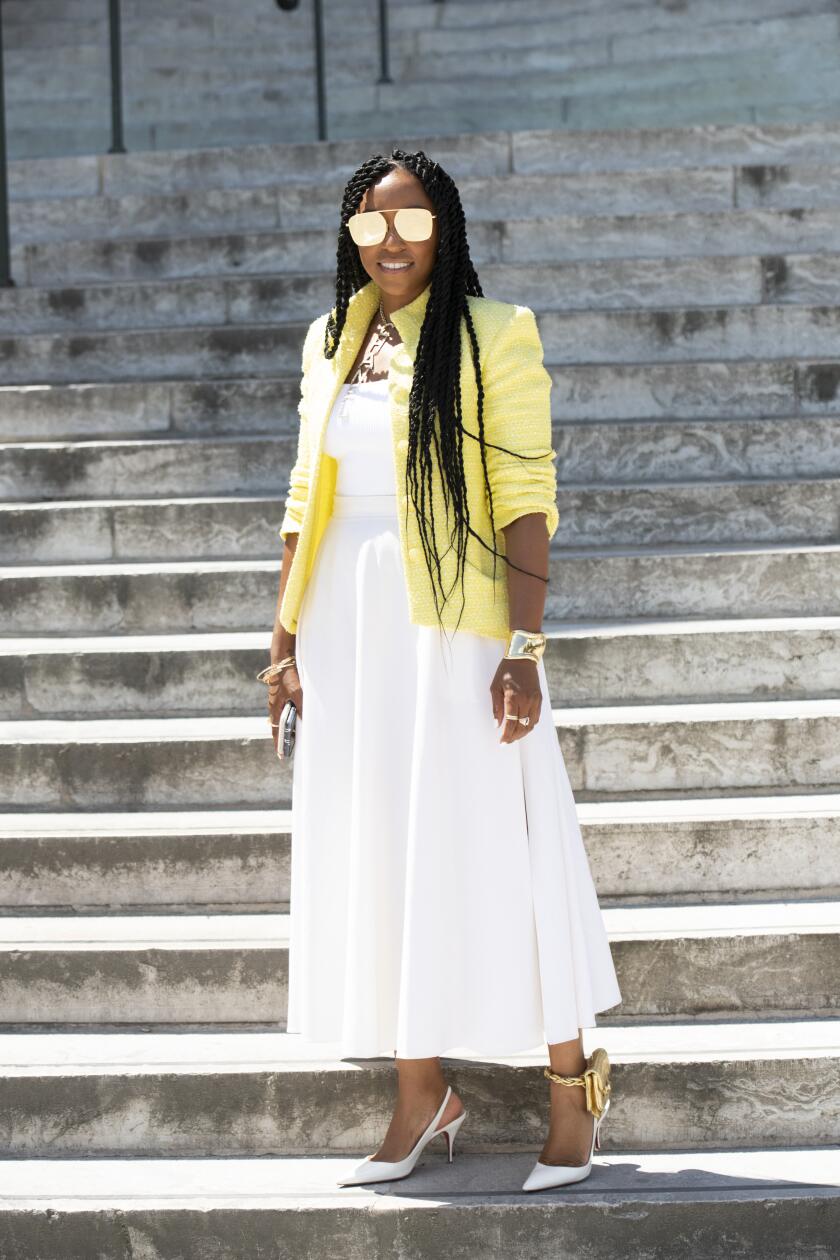 Ambrose didn't stash away her summer whites after Labor Day. Like many ultra-stylish sisters, she pairs them with cool-weather separates. Your white pieces will look great as a base layer for oversized sweaters or jackets. Try adding toppers in black and finishing the look with shoes and a handbag fabricated in black leather.

Layer, slayer!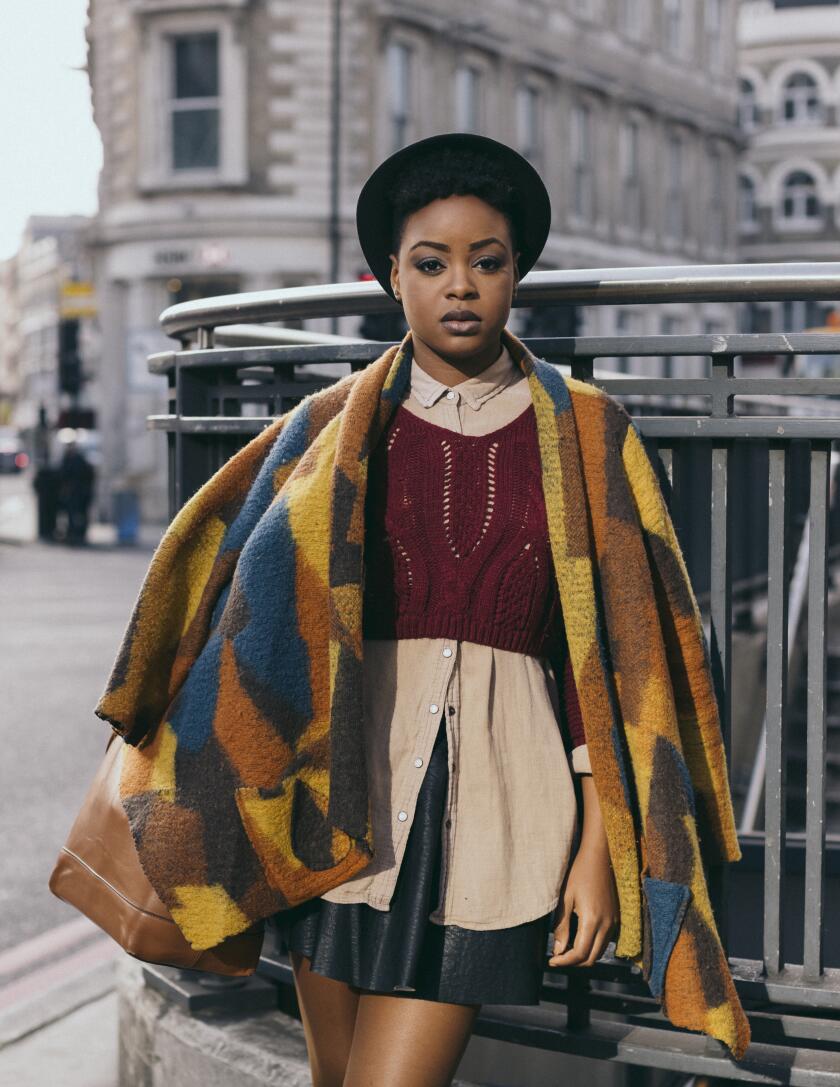 Layer a tee, tank or turtleneck under a V-neck sweater. Let the hem of a button-down peek out under your jacket. For that cool-without-trying look, it helps if you actually give no tucks.

Adjust the volume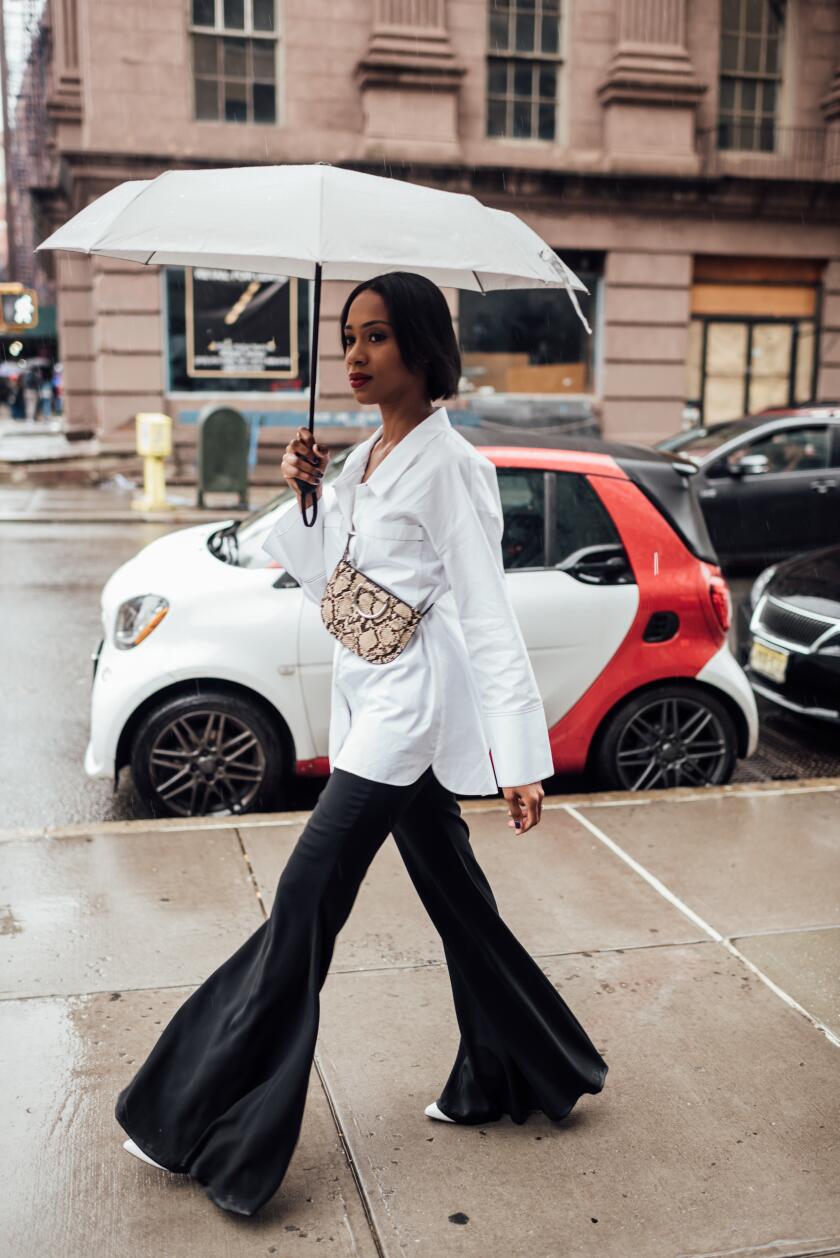 Johnson advises, "Vary the scale. Pair oversized tops with slim bottoms and vice versa. Wear short, wide items over long, narrow ones. Layer long tanks and T-shirts under shorter, wider relaxed ones. Try a cropped sweater or jacket over a long tank with a skirt and wide, full pants with a tucked-in turtleneck. Give a boyfriend blazer or tunic blouse a narrow base like slim jeans or a pencil skirt." Halle Berry does this expertly with her cool-weather street style, rocking a calf-length coat over an animal-print minidress and thigh-high boots. For this years' Costume Designers Guild Awards, she wore a body-hugging sheath dress featuring a wide, sculptural peplum.

Black power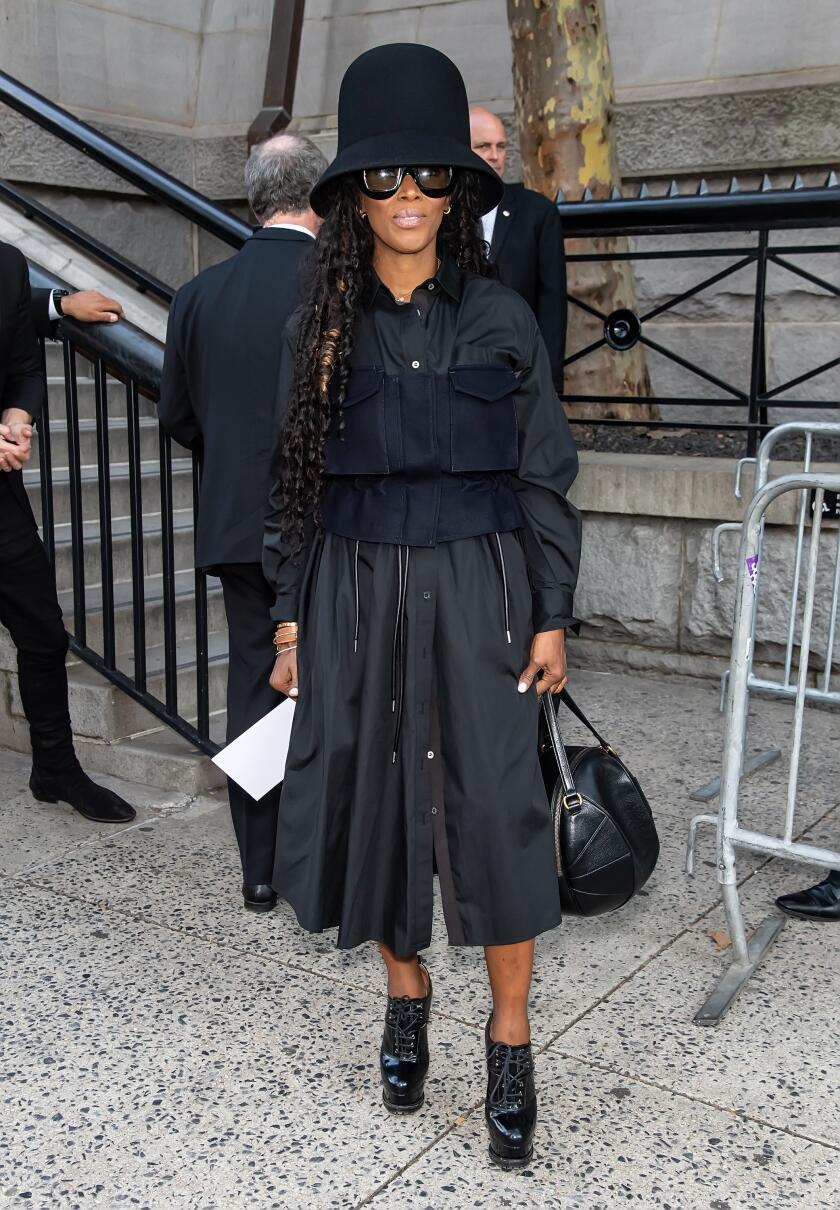 Don't think you can't pull off head-to-toe black. You just need to bring your sense of playfulness when you step into your closet. As above, vary the scales and shapes. But also mix and mashup textures, fabrics, accessories, embellishments. The one thing to keep consistent is mood (Edgy? Romantic? Professional? Sporty? Glam?). Any key or statement piece should be of high quality. Ambrose frequently tops her ebony ensembles with an oversize Nina Ricci cloche hat. Stylist Misa Hylton (Mary J. Blige, Missy Elliott) likes to add a hint of color to her black outfits, adding a pendant, hat or boots of a bright hue.

In living color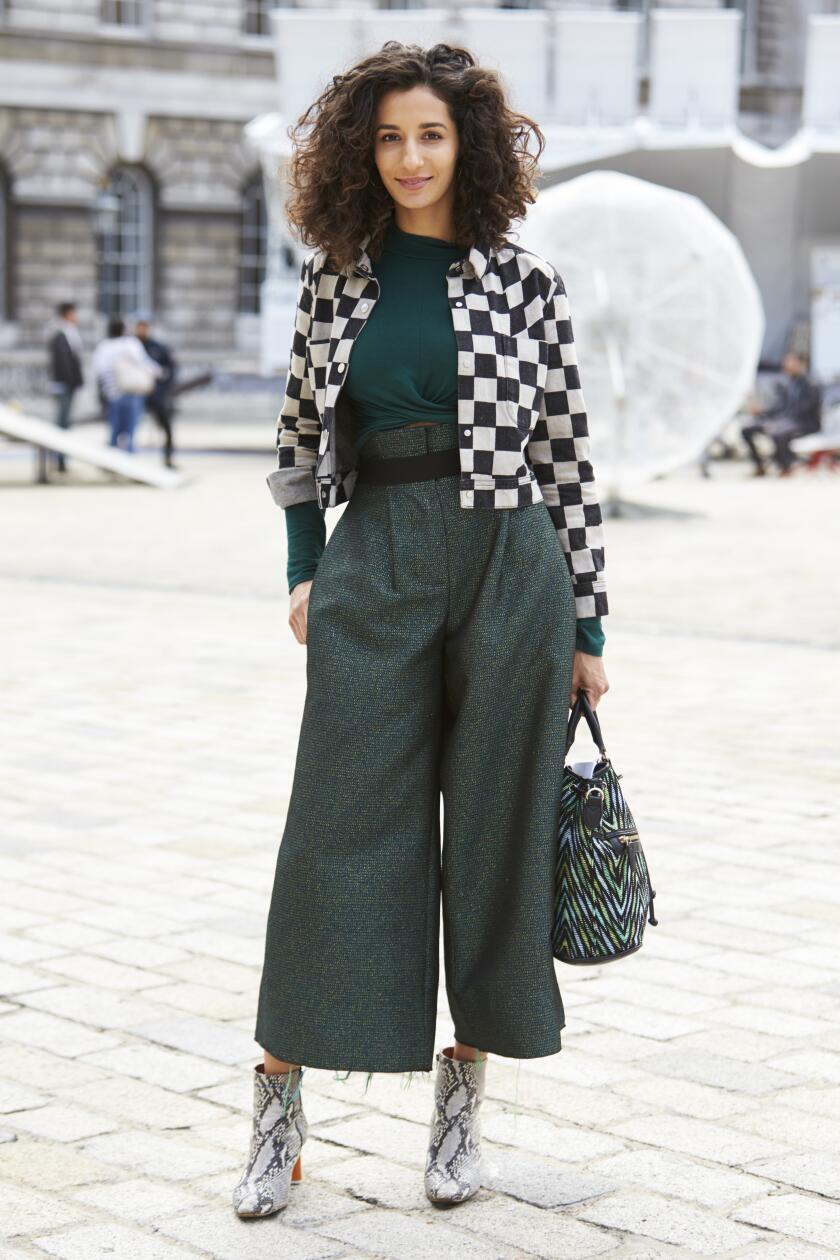 You can also slay in monochromatic looks using any shade you like.

In the trenches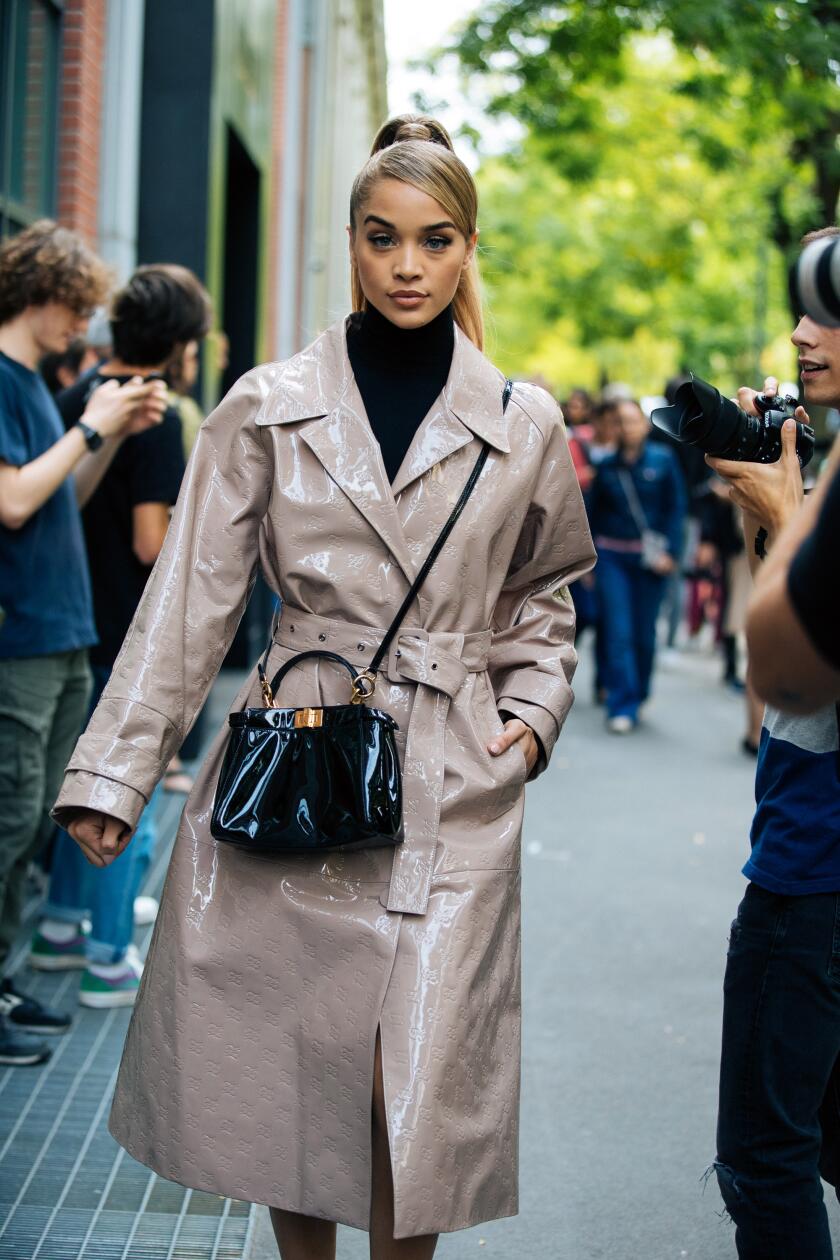 Meghan Markle has a few in rotation for daytime, including a puff-sleeved Burberry style and a more classic version by Martin Grant. Don't save this timeless piece of outerwear for a rainy day. A trench coat has you covered for date night, work or cocktails. Just be sure not to buckle the belt (tie it into a knot or bow instead) and push the sleeves to below your elbow like the Duchess does. If it's in a neutral shade, try a colorful and stylish accessory. Actress Regina King recently styled her hip-length, double-breasted black version with a deep green crossbody bag — and shades, of course, for that vintage spy vibe.