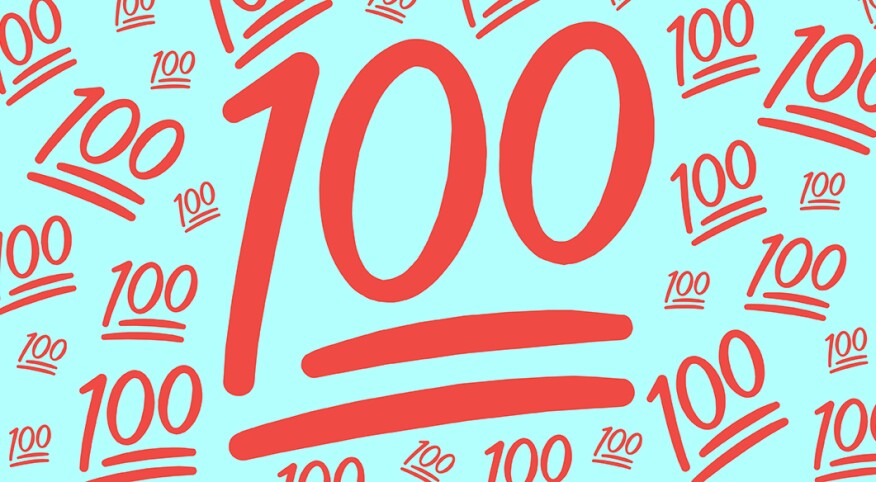 Editor's note: The sweepstakes that offered a chance to win a Visa gift card closed on July 1, 2020.

As I type this, I am listening to the Club Connect mixtape, presented by AARP and DJ D-Nice of Club Quarantine fame. The Instagram virtual dance party has attracted millions of visitors, including Chaka Khan, Alicia Keys, Ava DuVernay, MC Lyte, Halle Berry, Rihanna, Jamie Foxx, Kerry Washington and Michelle Obama. I am grooving to Maze and Frankie Beverly, Stephanie Mills and the Emotions — feeling uplifted while celebrating Black Music Month. You can catch the same vibe and stream it here free through July 7.

On this multitasking Monday, I am also pressing "send" on a reply to one of Sisters' newest readers, V.E. Gaskins, who subscribed this month.

In her email she wrote, "THANK YOU! I wasn't expecting much [beyond] the information from the AARP [publications] that I receive in the mail. But this e-mail is 💯. It … kept my attention! 😊👏🏽

A sisterly "welcome" to you, V.E., on behalf of the Sisters Squad. And, as Sisters celebrates the publication of our 100th issue, we'd like to thank every subscriber. We're glad you're here.

What I loved about this particular email is the inclusion of the "100" emoji. It's used to signify achievement, support, approval and motivation — all things we at Sisters elevate and celebrate. People also use it in an affirming way to say "absolutely." And, it's a popular abbreviation for "Keep it 100," (keep it real). A small crew puts love and labor into bringing you this newsletter. We appreciate the love we get back.

The times we are in demand that we summon the courage to speak truth to power. We're seeing people from all backgrounds own their truth in protests, at workplaces, in cellphone videos and around the world.
"Keeping it 100." That takes me back to our first issue in August of 2018. In an editor's letter like this one, I mentioned that we'd asked a question of women visiting our Block Party at the Essence Festival, of which AARP has been a sponsor for years: "What can Sisters do to support one another?" I published some of their answers and added my own: "Tell one another the truth."

Sis, the times we are in demand that we summon the courage to speak truth to power as well as to one another. We're seeing that courage as people from all backgrounds own their truth in protests, at workplaces, in cellphone videos and around the world.

As I mentioned, June is Black Music Month, and what an extraordinary 30 days this has been. In a world where Black people are far from safe, music and other art forms are mediums through which we can safely speak our truth. That's one of several reasons Sisters has included streaming music playlists from our very first issue (shout-out to our "DJ" and culture writer Tracy E. Hopkins). In it, we brought you a playlist celebrating the 45th anniversary of hip-hop. The following week, we featured a heart-pumping playlist called the "Woke Workout" that is still a favorite of mine 20-plus playlists later. It's a mix of tracks from James Brown, Beyoncé, Nina Simone, Kendrick Lamar, Third World, Rihanna, En Vogue and others.

One of those tracks is "Glory," the Oscar-, Golden Globe- and Grammy-winning theme to the movie Selma, performed by John Legend and Common. I've lost count of how many times over the past weeks these lyrics rapped by Common have swirled in my head:

"The biggest weapon is to stay peaceful

We sing, our music is the cuts that we bleed through

Somewhere in the dream we had an epiphany

Now we right the wrongs in history

No one can win the war individually

It takes the wisdom of the elders and young people's energy"

Passion, power, pride, pain, protest, prayer. No other culture on earth connects with music in quite the same ways as those that represent Africa and the Diaspora do. And, Blacks' contributions to American music are undeniable.

"There would be no American music without them," writes musicologist Steven Lewis, now curator of the African American Museum of Music, in a 2016 article for the Smithsonian Institution. "People of African descent were among the earliest non-indigenous settlers of what would become the United States, and the rich African musical heritage that they carried with them was part of the foundation of a new American musical culture that mixed African traditions with those of Europe and the Americas. Their work songs, dance tunes, and religious music — and the syncopated, swung, remixed, rocked, and rapped music of their descendants — would become the lingua franca of American music."

I think about another rap lyric from "Glory":

"The movement is a rhythm to us."

Musical Crossroads, an exhibit at the Smithsonian National Museum of African American History & Culture (Lewis helped design it while a grad student), includes artifacts that link musical expression to our community's ongoing effort to fight the power: A ticket to a 1963 concert of the Student Nonviolent Coordinating Committee (SNCC) Freedom Singers. The outfit associated with Marian Anderson's 1939 Easter Sunday performance at the Lincoln Memorial before an audience of 75,000. It was staged here after the Daughters of the American Revolution denied her use of Washington, D.C.'s Constitution Hall because of her race.

"African American musicians and music lovers exercised personal agency and asserted their identities even in the face of daily humiliation and oppression by the American mainstream. Music played a central role in the African American civil rights struggles of the 20th century," Lewis writes.

In the 21st century, the beat goes on.

In times of turmoil, music can also be a healing balm as well as a respite. "I keep a lot of faith. I don't watch the news constantly. I watch it in the morning, then for the rest of the day I put on the coffee pot and some jazz music," singer Kathy Sledge of Sister Sledge told Sisters in a recent interview. Over 5,000 of you liked our Black Music Month playlist, "Keep the Faith," on Facebook and you shared it over 1200 times. We appreciated the many comments: "Amen 🙏🏽 it does help to soothe the soul," wrote Machelle Sabb. "Awesome collection of encouragement during these times that we are living in," shared Jacquie Martin. "Can't Give Up Now!!" wrote Sylvia Black.

Also this month, we brought you info on how dancing can keep you sharp, sane and healthy. AARP and the Global Council on Brain Health released a report on how music affects the brain. "People who study the brain have shown that listening to music you enjoy can cause a release of dopamine, a chemical that increases feelings of happiness," says Sarah Lenz Lock, AARP's senior vice president of policy and brain health and GCBH executive director. Sisters caught up with '90s R&B songstress Karyn White after a Babyface and Teddy Riley "Verzuz" battle on Instagram Live introduced her hit "Superwoman" to a new generation of fans. We spotlighted "Rise Up" singer Andra Day with one of our signature quote cards. And we celebrated the memory of Bonnie Pointer of the Pointer Sisters on our social media.

Finally, we're offering a chance to win a $100 Visa Gift Card. You can enter and see official rules here. If you are among the winners, you might treat yourself to a premium music streaming subscription, a set of headphones, a Bluetooth mini speaker or some classic albums on vinyl.

Then again, you might just use your winnings to pay a bill — gotta keep it 100!

—Claire