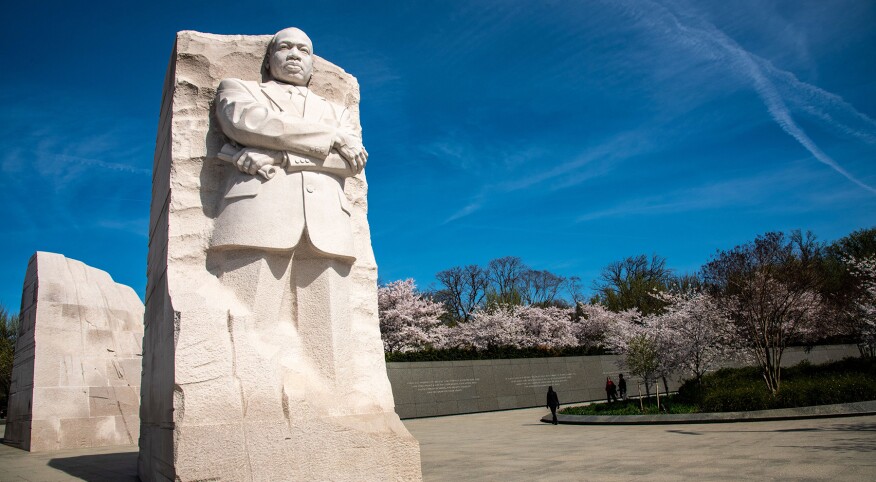 With Martin Luther King Jr. Day and, for many, a three-day weekend right around the corner, festivals, events and activities are planned in major cities to commemorate Dr. King's memory. They can make for a meaningful family trip, a girls' getaway or an exclusive excursion with the honey. And as the only federal holiday observed as a National Day of Service, it's the perfect time to seek inspiration that you can channel into acts of service year-round. (For local and virtual volunteer activities, check out createthegood.aarp.org).

Culturally enriching experiences during MLK holiday weekend travel can fill us with hope, pride, mission and gratitude while offering us a chance to recharge so that we can continue to do the work. In other words, it's a change of scenery that can reenergize our commitment to becoming the change we want to see. While planning your trip, consider spending your coins in the Black community during the long weekend by dining at a Black-owned restaurant or staying at a Black-owned vacation rental.

San Francisco

The Golden Gate City has a ton to offer, like thrilling trolley rides, exquisite dining and one of the largest MLK celebrations in the nation. The Northern California Dr. Martin Luther King, Jr. Community Foundation will host its annual festival (Jan. 11-16) at Yerba Buena Center for the Arts and Yerba Buena Gardens, the home of the third-largest memorial in honor of Dr. King in the country. Pump up the energy for the main event, a 1.5-mile march from Caltrain Station to Yerba Buena Gardens to honor the Selma to Montgomery marches. And enjoy a series of free events, including the Black & Brown Comix Arts Festival, the MLK2023 Liberation Film Festival and the MLK2023 Music Festival. More info.


Atlanta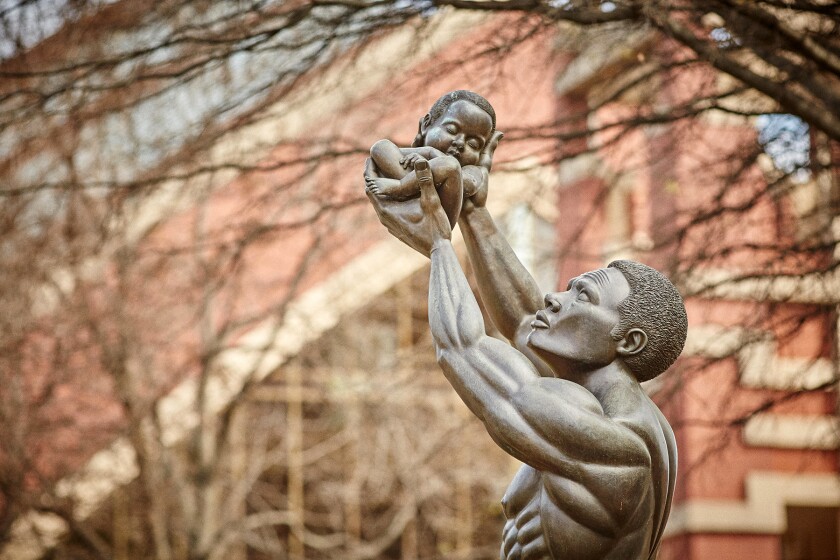 Make your way to the Atlanta History Center on Jan. 16 to enjoy a host of activities and events, including civil rights-themed trivia, choir performances, panel discussions and free access to exhibitions. To fully immerse yourself in Dr. King's legacy, stop at his birthplace — the Sweet Auburn district. Visit the Martin Luther King, Jr. National Historical Park, marvel at the Behold monument located in front of Ebenezer Baptist Church, and go on a free tour of his birth home. Just 10 minutes away is the APEX (African American Panoramic Experience) Museum for an in-depth exploration of our history. If you stay long enough to work up an appetite, dine at a neighborhood staple, such as the James Room or Sweet Auburn Bread Company. More info.


Boston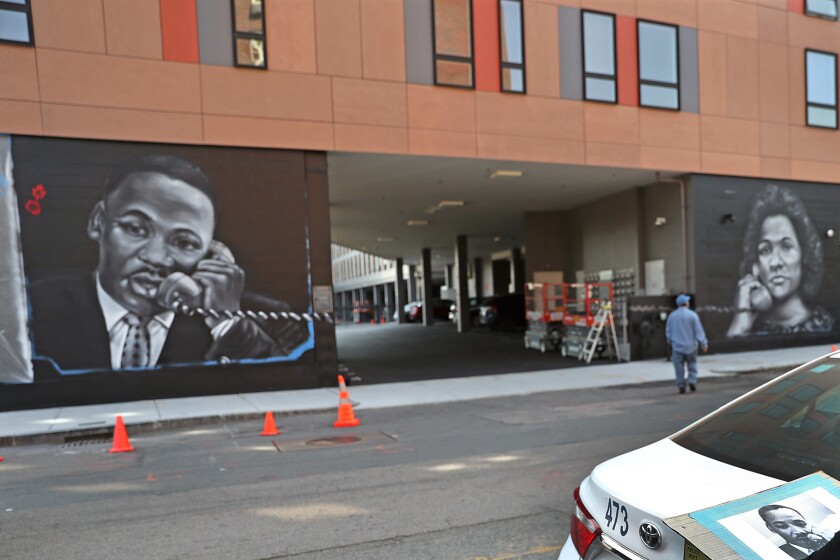 Considered Dr. King's second home, Boston is where he met his wife, Coretta Scott King, and earned his Ph.D. He also led a march from Roxbury to Boston Common — the first civil rights march in the Northeast. If Boston has been on your bucket list, check out the Roxbury Love Story, a mural inspired by Dr. King and Coretta Scott King's love story, or visit one of the city's many museums, such as the Museum of African American History or the Boston Tea Party Ships & Museum. You might also consider attending the Annual MLK, Jr. Tribute Concert (Jan. 16) at Faneuil Hall or catching a play in the Theater District and exploring the New England food scene afterward. More info.


Washington, D.C.
If you have yet to visit the Martin Luther King, Jr. Memorial, this could be the perfect opportunity. While you're there, join the annual MLK Holiday DC Peace Walk and Parade (Jan. 16) to march in Dr. King's honor. You might also consider exploring the rest of what the capital has to offer, including free museums, shopping, fine dining, a vibrant nightlife and more. More info.


St. Louis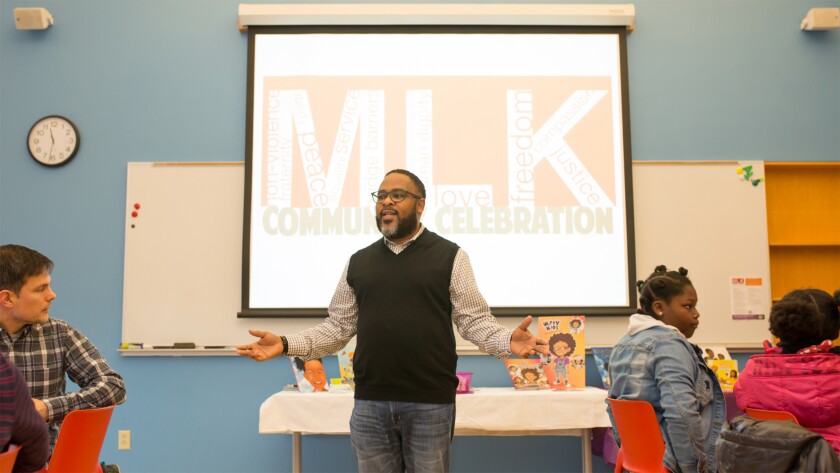 The "Gateway to the West" might be your gateway to a memorable MLK weekend. The Missouri History Museum will be hosting the MLK Community Celebration program (Jan. 14-16), where folks can engage in conversations centered on race and social justice, as well as take up day-of-service opportunities. There's even time for a little self-care — a yoga class set to live gospel music. And you can't leave St. Louis without gazing at the Gateway Arch, stopping by Forest Park or indulging in some good ol' St. Louis BBQ at Bogart's Smokehouse or Salt + Smoke. More info.


Houston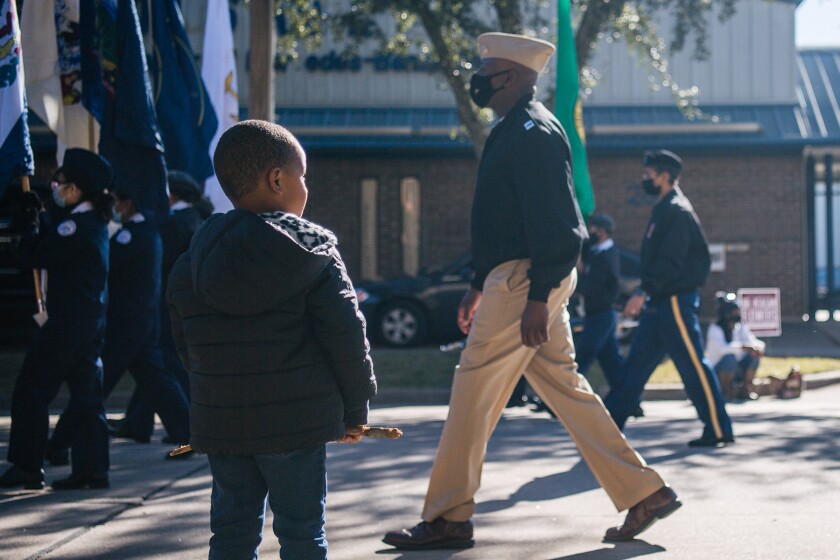 Head to "H-Town" for the 29th Annual MLK Grande Parade in Midtown Houston (Jan. 16). In true Texas fashion, this parade is one of the largest single-day multicultural events in the country. Keep busy a few days before the big celebration by exploring the Museum District, visiting Space Center Houston or shopping at the Galleria. Before heading back home, feast at a foodie favorite like Truth Barbeque, POST Market or Xochi. Then soak in the nightlife by lounging at Bandista or Hearsay Market Square and toasting to an eventful trip. More info.