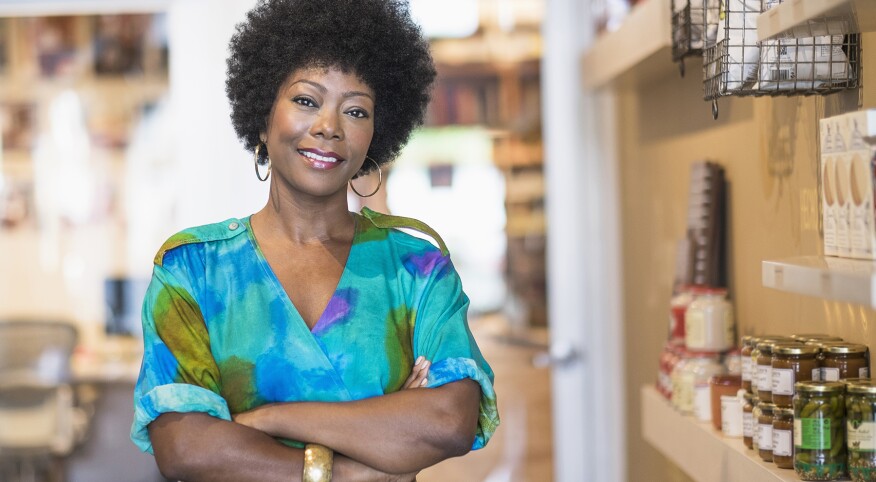 Transitioning from relaxed to natural hair at 50-plus is a glorious time in your hair journey. Much more than simply switching up a do, going natural is a deeply personal experience that is unique to every woman. Read on for tips on how to maximize the process.


1. Be patient

First thing's first: Be patient and kind to your strands during your transition and determine what your end goal is. "I transitioned just because I wanted a healthier way to live with my hair," says celebrity hairstylist Whitney Eaddy, whose clientele includes SZA and Priscilla Shirer. You also want to think about what hairstyles you're likely to wear once you're fully natural, and how they will align with your lifestyle and personality.


2. Don't compare your hair to others'

Understand that your journey to natural is unique to you. "The big chop, [cutting off all your relaxed hair and growing out your natural texture], is not always the answer for everybody," says celebrity hairstylist Tamara Johnson, whose clientele includes LisaRaye McCoy and NeNe Leakes. For women looking to ease their way through the process, Johnson suggests the "little trim off," where one to two inches of relaxed hair is trimmed every four weeks.

In some instances, the condition of the hair will determine how much needs to be cut off. "When you're transitioning from a relaxer, there is a point of demarcation, and at some point you're going to experience high amounts of breakage and shedding from the demarcation line where the natural and relaxed hair meet," explains Eaddy. Work with your stylist to determine the right trimming schedule for you.


3. Nurture your new growth and your relaxed hair

Seeing your new growth peek through is an exciting moment in the process, but don't neglect the relaxed tresses that are still on your head. While you're getting to know your natural texture, your relaxed strands still need some TLC. Johnson stresses the importance of maintaining moisture levels with weekly deep conditioners and hot oil treatments at least twice a month.

Three deep conditioning treatments to try: Macadamia Natural Oil Deep Repair Masque ($20, SallyBeauty.com), Camille Rose Algae Renew Deep Conditioning Mask ($21, Target.com) and Juices & Botanics Juicy Smooth Hydrating Detangling Conditioner ($16, Juicesandbotanics.com)


4. Get to know your natural textures

Dealing with multiple textures can take some getting used to. And if you've been relaxed for most of your life, working with your natural curl pattern may seem intimidating at first. But having two or more textures is quite common in the natural hair community, according to Johnson. To make this awkward phase of your transition a bit easier, scope out a styling product that can handle various textures and curl patterns.

Three styling products to try: The Mane Choice Manageability & Softening Remedy Moisturizing Styling Cream ($15, Walmart.com), Cantu Coconut Curling Cream ($4.50, SallyBeauty.com) and Taliah Waajid Green Apple & Aloe Curl Definer ($9, BedBathandBeyond.com)


5. Be choosy with products

Consider adding a sulfate-free shampoo to your hair stash. Sulfates are a type of preservative used in many hair products that makes shampoo sudsy and often strips moisture from the strands. Additionally, you can optimize your moisture levels with the LCO (liquid, cream and oil) method, or what Eaddy refers to as the hydration method. "It's basically the process of using a leave-in conditioner that is water-based, locking in the moisture with a cream product and then sealing it in with oil," she explains.

Three sulfate-free shampoos to try: KeraCare Hydrating Detangling Shampoo ($9, SallyBeauty.com), Design Essentials Almond & Avocado Sulfate-Free Shampoo ($13, JCPenney.com) and Mizani True Textures Moisture Replenish Shampoo ($18, Sephora.com)

Good to know: Soft proteins (such as quinoa, rice, keratin and silk amino acids) in your leave-in conditioner fortify your strands with nutrients and minimize breakage and shedding.


6. Enjoy the versatility

The options are endless when it comes to styling your natural tresses. But sticking with low-manipulation, low-tension styles that are easy to preserve throughout the week can help prevent those weak points in the hair from breaking off. Have fun accessorizing with scarves, wraps, headbands and barrettes, but just be careful not to wear them too tight. Try clip-in extensions and wigs for added length and volume. Minimize the use of direct heat with more braid outs, twist outs, Bantu knots, flexi-rod sets and roller sets.

Pro tip: If you must use heat, Eaddy suggests extending your hairstyle for as long as you can with loose buns and ponytails until the next time you apply heat.


7. Maximize the mane you have

As the follicles begin to shrink with age, thinning and hair loss is inevitable. The good news? The health of your hair can always improve with proper nutrition, balanced hormones and lifestyle changes, so cherish the hair you do have. Additionally, knowing how your medications might affect your transitioning journey is important, so always consult with your doctor.

This article is adapted from aarp.org. For more information, click here.